CargoMaster® "Simply focused on delivering, choose from over 300 world-wide centres"
"Welcome , Grant Carroll,the Managing Director of CargoMaster boasts over 30 years  transportation experience Shipping everything from sea freight containers to Shipping heavy  Machinery and Industrial  Equipment around Australia and all around the world, many years experience indeed, a Transportation  PROFESSIONAL, with vast experience and know- how." 
CargoMaster , moving sea freight with security, integrity and professionalism"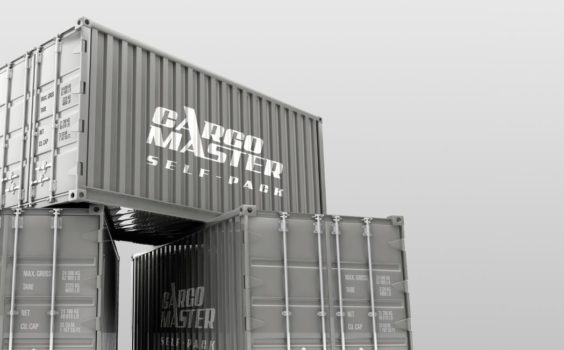 Welcome to CargoMaster's sea freight shipping site. CargoMaster  offers you an extensive global network of
International freight forwarders
. CargoMaster offers you over 30 years transportation experience and KNOW-HOW  moving all types and sizes of sea freight and
air freigh
t to and from Australia. CargoMaster works with a broad range of clients from multi national companies shipping heavy machinery and industrial equipment and out of gauge (oversize dimensions) to private people and families using CargoMasters 
Self pack shipping
containers for international relocations. When you call on CargoMaster to help with your international sea freight ,your backed by a specialist freight forwarder, with an established and extensive international freight network, capable of moving  almost anything to almost anywhere in the world! CargoMaster sea freight services include assisting with and certifying international documentation, advise in relation to overseas customs requirements and regulations, assistance with hazerdous cargo shipping and documentation and many years experience working with Airway Bills, Seaway Bills, Bills Of Lading and most types of title to ownership documentation. As a smaller international freight forwarder with an extensive letters of credit,m  servicesn independent freCargoMasterLF PACK SHIPPING and shipping large items overseas from Australia to all c   Are you looking for
sea freight
services ? Are you thinking of relocating overseas with a
self pack international moving
container? Alternatively if you are a busineess You may be looking
 moving overseas
, or do you need to move bulky or heavyweight cargo with shipping containers or flat racks? Why not contact the
international freight
 team that truly deliver. The CargoMaster team are sea freight specialists, with over 20 years experience moving sea cargo from Australia to all corners of the world! When it comes to international sea freight services or
self-pack international shipping
, CargoMaster has you covered. With CargoMaster sea freight services you can move almost anything, to almost anywhere!
Heavy Sea freight services for shipping heavy equipment and shipping industrial machinery. Many options, 20ft and 40ft sea freight containers and flat racks. If you are looking for an international moving company, see the team at CargoMaster and  ask for information about about self-pack international shipping containers. Smaller shipments? No problems, weekly, less than a container load consolidation services are available. Really easy to use and a great way to move pallet size loads around the globe, packing containers daily in Sydney, Melbourne, Brisbane, Perth, and Adelaide
to almost anywhere in the world. CargoMasters offers weekly consolidated sea freight services for sea freight to the USA and sea freight to the UK , CargoMaster delivers all over the world! CargoMaster's extensive range of nationwide and international air freight and sea freight services includes air freight Australia for domestic air cargo services, overnight air freight and urgent same day air freight across Australia and international air freight to all corners of the globe!
TYPICAL QUESTIONS CUSTOMERS ASK CARGOMASTER:
"CargoMaster how long does it take to ship a container to the UK"
"Transit time from Australia to the UK is approx 30 days depending on the shipping company you use. CargoMaster offers weekly services from all Australian capital cities to most major UK ports, including Tilbury, Southampton and Felixstow"
"CargoMaster what is the approx transit time when shipping from Australia to the USA"
"With a CargoMaster selected vessel your transit time could be as quick as 30 days depending on the destination port in the USA"
"Why should I use CargoMaster for my sea freight from Australia"
"When you work with CargoMaster you get CargoMaster KNOW-HOW, which comes with over 30 years transportation experience. Genuine transportation professionals with the KNOW-HOW needed  to move your belongings safely, quickly and smoothly . Don't get caught out by so called "experts" offering low cost sea freight services making false claims see here  . Remember its easy to set up a website on the internet and try to be like CargoMaster. " 
"RED HOT SEA FREIGHT SHIPPING DEALS"
$$$$$$$$$
(SAVE UP TO 40%, Vessels sailing weekly, specials to other destinations CALL NOW!)
SHIPPING CONTAINERS TO NZ
SEA FREIGHT SHIPPING CONTAINERS TO CANADA
SHIPPING TO AFRICA FROM AUSTRALIA
CargoMaster door to door sea freight world-wide
Containers packed daily, vessels sailing weekly, call NOW

Mining industries
Sea and air freight services (and air freight services for urgent freight)
Construction industries
Delivered via Sea Freight across Australia Heavy industrial machinery
Experts in international shipping of earthmoving equipment and heavy industrial machinery via international sea and air freight.
Professional Logistics services offered by CargoMaster
To and from over 300 cities
Popular sea freight services offered by CargoMaster
CargoMaster® "Sea freight services that move your dollar further"
Whether you are a private individual, relocating overseas and seeking self-pack moving containers to ship your personal belongings, or are in business and regularly use import and export 20′ and 40′ shipping containers, Cargomaster is the one to call. CargoMaster also offers LCL (less than a container load) sea freight services worldwide, containers are packed daily , including sea freight consolidation options for Pacific Islands Freight.
CargoMaster delivers to our customers personalized international freight services and tailored freight solutions that will suit their individual sea freight requirements, from pallet loads to oversize and heavy sea cargo, CargoMaster will save you too!
CargoMaster works with a proven and experienced team of international freight forwarders located all around the world, we offer import and export sea freight consolidation services,
that are ideal for smaller consignments like crates, pallets and boxes.
Our import sea freight service is available to all Australian capital cities. CargoMaster provides self pack moving containers for the overseas export of personal effects. Our reliable and economical sea freight solutions that include consolidated consignments for Less than a Container Load (LCL) shipments, through to international sea freight services for Full Container Load (FCL) shipments.