SHIPPING CONTAINERS TO KIETA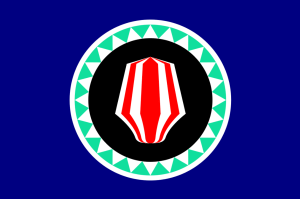 SHIPPING CONTAINERS FROM AUSTRALIA TO KIETA
Freight services from Australia to Kieta
Australia's best Shipping container rates to Kieta!
CALL CARGOMASTER:
1300 767 136
AUSTRALIA-WIDE


[email protected]



Over 20 year's experience shipping cars to Kieta
"Are You Thinking of Moving to Kieta from Australia, ask about Self-Pack your own shipping containers"
View Larger Map   |    Get Directions
Welcome to CargoMaster, Australia's renowned sea freight specialists to Papua New Guinea
Also servicing: Aitape, Alotau, Arawa, Buka, Daru, Kavieng, Kimbe, Lae, Lihir, Lorengau, Madang, Oro Bay, Port Moresby, Rabaul, Vanimo, Wewak,
Our high performance team of sea freight service professionals offer many years' experience delivering shipping containers to Kieta
Cargomaster delivers self-pack containers all over the world.
Kieta, a port town located on the eastern coast of Bougainville Island in Papua New Guinea, near the township of Arawa, has a rich history and important transportation connections. The town faced significant destruction during the 1990 Civil Uprising on Bougainville, leading to a decrease in its population. Today, Kieta is well-known for its wharf and airfield, which facilitate transportation to and from the town.
During World War II, the Japanese utilized Kieta's airfield, which boasts a 1,600-meter runway. Until 1990, Air Niugini operated flights to Kieta, and thereafter, the Royal Australian Air Force and Royal New Zealand Air Force (C130 Hercules) provided air support to the Peace Monitoring Group. Presently, PNG Air offers services to Kieta Airport with flights to Rabaul and Buka. The climate in Kieta is characterized by a mean maximum temperature of 32 °C (90 °F), a mean minimum temperature of 23 °C (73 °F), and an annual rainfall of 3,037 mm (119.6 in).
Kieta provides an airport with a 1,600-meter runway that is regularly served by Air Niugini for flights to and from Port Moresby, as well as private charter flights. The region is renowned for its stunning beaches, trekking opportunities, diverse birdlife, and exceptional snorkeling and diving experiences in crystal-clear waters, attracting adventure seekers.
Additionally, Kieta features a small port, although it does not have wharf-mounted cranes. However, mobile cranes capable of lifting up to twenty (20) tonne containers are available. Shippers are advised to confirm the availability of such cranes before shipping heavier loads.

In a July 27, 2021 announcement by the Autonomous Bougainville Government, appreciation was expressed for the initiative taken by Rio Tinto and Bougainville Copper Limited (BCL) to address the long-standing legacy issues stemming from the Panguna Mine. The Panguna Mine played a crucial role in financing Papua New Guinea's independence and served as its economic backbone from 1973 to 1989.
However, the failure of Rio Tinto and BCL to address the irreversible environmental damage and displacement of the local population led to tensions between the people of Bougainville, the involved companies, and the National Government. These unresolved issues were major contributing factors to the ten-year Bougainville Civil War. Even after three decades since the mine ceased operations, extensive environmental damage within the Special Mining Lease and Lower Tailings area continues to persist. An environmental assessment is currently underway to comprehensively evaluate the full extent of the ongoing damage caused by the mine.

Here are some typical questions callers ask about shipping to Bougainville:
"How much does it cost to ship a car from Australia to Kieta, Bougainville?"
The cost of shipping cars to Kieta, Papua New Guinea from Australia depends on the specific locations in Australia and Papua New Guinea. Prices vary accordingly.
"How do I import a car into Bougainville?"
To import a car into Bougainville, it is recommended to contact CargoMaster, a shipping company specializing in shipping cars and machinery to PNG and surrounding islands. They can provide further information and fees for shipping cars to PNG.
"Do you ship from Brisbane to Kieta?"
Yes, vessels regularly sail from Sydney, Melbourne, Brisbane, Perth, Adelaide, Darwin, and Townsville to Kieta Port in Bougainville and surrounding centers.
Here's what you should know about shipping to Bougainville:
Prohibited and Restricted Items:
When shipping to Bougainville, it's important to note that it is one of the cleanest and greenest island countries in the world. The people of Bougainville prioritize environmental protection, and border control is strict, with heavy fines and penalties, including imprisonment, for non-compliance. Certain items are restricted or prohibited from being imported into Papua New Guinea (PNG). These include objectionable material on videotapes, films, records, CD-ROMs, and publications, weapons such as flick knives, butterfly knives, swordsticks, knuckle-dusters, equipment for using cannabis or methamphetamine, and anything intended for use in a crime.
For some commodities, you may need a permit to import them into PNG. These include ivory in any form, tortoise or sea turtle shell jewelry and ornaments, meat or food derived from whales, dolphins, rare cranes, pheasants, or sea turtles, medicines containing musk, rhinoceros or tiger derivatives (e.g., ground horn or bone), carvings or other items made from whalebone or bone from marine mammals, cat skins, trophies of sea turtles, big cats, rare reptiles, cranes, pheasants, bears, antelope, and deer, live species such as eagles, hawks, owls, parrots, certain cacti, orchids, cycads, cyclamens, and carnivorous plants.
Certain medicines, especially controlled drugs and those containing pseudoephedrine, may not be allowed into PNG. It's important to comply with regulations to avoid heavy fines and imprisonment.
If you're returning to PNG or immigrating after 21 months or more overseas, you may be entitled to concessions on vehicles, boats, and motorcycles that accompany you or are transported separately.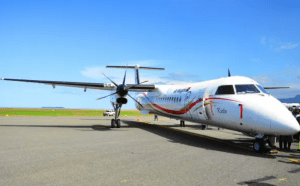 Bringing Motor Vehicles into Bougainville:
An increasing number of people are purchasing cars online from overseas and importing them into Papua New Guinea. While the purchase price of these vehicles may seem cheaper than local options, there are significant costs associated with importing and getting them on the road. In addition to freight and insurance costs, import duties ranging from 40% to 110% of the vehicle's import value apply, depending on the motor's size. Import GST of 10% is also collected at the time of import. Additional costs include broker fees, quarantine clearance fees, port handling fees, car safety inspection fees, and registration fees, which can double the original purchase price of the vehicle.
It's important to be aware of all the costs associated with purchasing and importing a vehicle from overseas before making a purchase. If a vehicle is imported and left at a Customs wharf for over 30 days, it is forfeited to the State of Papua New Guinea and can be sold or auctioned to recover the duty, GST, and other handling and storage fees owed.
To support your claim, you'll need to produce documentation, including receipts showing purchase and delivery dates, registration and insurance papers, and evidence of when the vehicle, boat, or plane was surrendered for shipping.
If you don't qualify for concessions, you will be required to pay duty and GST.
It's important to stay informed about the specific regulations and requirements for shipping to Bougainville, as they may change over time.
TRANSIT TIMES FROM AUSTRALIA TO KIETA
Sydney to Kieta: 8-12 Days
Melbourne to Kieta: 14-20 Days
Brisbane to Kieta: 18-32 Days
Fremantle (Perth) to Kieta: 18-32 Days
Hobart/Launceston to Kieta: 16-22 Days
Canberra to Kieta: 14-22 Days
Townsville to Kieta: 14-22 Days
Darwin to Kieta: 14-22 Days
Kieta Airport: Aropa Airport
Kieta Shipping Port: PNG Ports Corporation
SHIPPING CONTAINER DIMENSIONS
20 ft Standard Dry (8'6″ x 8′ x 20′)

Weight: 4500lbs
Max Gross Weight: 66,139lbs
Interior Dimensions:
Length: 19′ 5″
Width: 7′ 8-⅛"
Height: 7′ 9-⅝"
Door Opening:
Width: 7' 8-½"
Height: 7' 5-¾"
40 ft Standard Dry (8'6″ x 8′ x 40′)

Weight: 8500lbs
Max Gross Weight: 66,139lbs
Interior Dimensions:
Length: 39′ ⅜"
Width: 7′ 8-⅛"
Height: 7′ 9-⅝"
Door Opening:
Width: 7' 8-½"
Height: 7' 5-¾"
40 ft High Cube (9'6″ x 8′ x 40′)

Weight: 8750 lbs
Max Gross Weight: 68,008lb
Interior Dimensions:
Length: 39′ 4"
Width: 7′ 7"
Height: 8′ 9″
Door Opening:
Width: 7' 8″'
Height: 8' 5"
BREAK BULK
OUT OF GUAGE AND PROJECT SHIPPING KIETA
CargoMaster offers weekly services for break bulk shipping and shipping large items overseas. These types of services vary greatly between shipment , this area of international shipping should be left to only a few true Australian heavy shipping specialists with many years' experience (like CargoMaster with 35 years transportation experience) Once again, you need to be very careful when choosing a international freight forwarders to handle the shipping of heavy items overseas this is a specialised transportation mode .choosing the wrong freight forwarder could be devastating and cost you heaps of money (there are plenty of stories of freight forwarders failing when it comes to shipping heavy machinery overseas.! The bottom line is Call CargoMaster if you need to ship heavy equipment from Sydney!
Dimensions of 20ft flat rack container
| | |
| --- | --- |
| Internal length | 5.94 m / 19.5 ft |
| Internal width | 2.35 m / 7.7 ft |
| Internal height | 2.35 m / 7.7 ft |
| Tare weight | 2,360 kg / 5,203.8 lbs |
| Payload capacity | 30,140 kg / 66,458.7 lbs |
| Cubic capacity | 32.7 m³ / 1,154.3 cu ft |
Dimensions of 40ft flat rack container
| | |
| --- | --- |
| Internal length | 12.13 m / 39.8 ft |
| Internal width | 2.40 m / 7.9 ft |
| Internal height | 2.14 m / 7 ft |
| Tare weight | 5,000 kg / 11,025 lbs |
| Payload capacity | 40,000 kg / 88,200 lbs |
| Cubic capacity | 62.2 m³ / 2,195.7 cu ft |
At CargoMaster we strive to deliver cost effective sea freight services to business, government and private individuals.
"SAVE MORE, SAVE TIME" with CargoMasters' international self-pack shipping consolidation services to and from Kieta
CONTACT OUR TEAM TODAY CARGOMASTER WILL SAVE YOU TOO!
[email protected]
1300 767 136
CALL NOW! … with CargoMasters' international self-pack shipping consolidation services to
Kieta!