SHIPPING CONTAINERS TO
PAPUA NEW GUINEA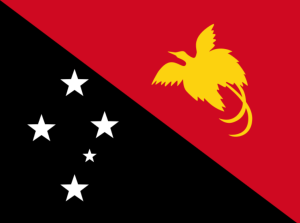 SHIPPING CONTAINERS FROM AUSTRALIA TO
PAPUA NEW GUINEA
"Freight services from Australia to Papua New Guinea"
"Australia's best Shipping container rates to Papua New Guinea
CALL CARGOMASTER:
1300 767 136
AUSTRALIA-WIDE


[email protected]



"Over 20 year's experience shipping cars to Papua New Guinea
"Are You Thinking of Moving to Papua New Guinea from Australia, ask about Self-Pack your own shipping containers."

Welcome to CargoMaster, Australia's renowned sea freight specialists to Papua New Guinea.
Also servicing: Aitape, Alotau, Arawa, Buka, Daru, Kavieng, Kieta, Kimbe, Lae, Lihir, Lorengau, Madang, Oro Bay, Popondetta, Port Moresby, Rabaul, Vanimo, Wewak,
Our high performance team of sea freight service professionals offer many years' experience delivering shipping containers to Papua New Guinea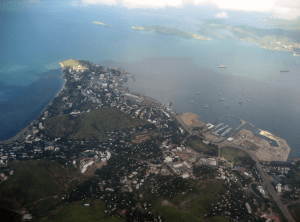 CargoMaster is a highly reputable sea freight company in Australia that specialises in shipping to Papua New Guinea (PNG). With over 30 years of transportation experience, CargoMaster is trusted to handle various types of cargo, including shipping containers, break bulk shipments, and project cargo to PNG. They offer regular shipping services from major Australian cities such as Sydney, Melbourne, Brisbane, Perth, Adelaide, Tasmania, Canberra, Townsville, and Darwin. If you require shipping services from regional centers, you can simply contact CargoMaster Australia.
CargoMaster has an extensive network throughout the PNG Islands, ensuring efficient deliveries to even remote locations in Papua New Guinea. They specialize in transporting mining equipment, building materials, and industrial machinery. CargoMaster provides reliable and regular break bulk, project cargo, and container shipping services to 16 ports across PNG.
Their diverse clientele includes families relocating from Australia using CargoMaster's Self Pack International Container service, multinational businesses engaged in trade with PNG partners, and even Australian government departments. CargoMaster is equipped to handle a wide range of shipments, making them a versatile choice for shipping almost anything to and from Papua New Guinea.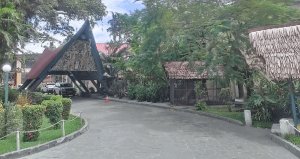 Papua New Guinea, officially known as the Independent State of Papua New Guinea, is a country located in Oceania. It encompasses the eastern half of the island of New Guinea and its surrounding islands in the Melanesia region of the southwestern Pacific Ocean. The capital city, situated along the southeastern coast, is Port Moresby. With an area of 462,840 square kilometers (178,700 square miles), it ranks as the world's third-largest island country. Papua New Guinea gained sovereignty in 1975 after being under the rule of three external powers since 1884, including almost 60 years of Australian administration beginning during World War I. It became an independent Commonwealth realm with Queen Elizabeth II as its monarch and a member of the Commonwealth of Nations.
Papua New Guinea boasts incredible linguistic diversity, with 839 known languages, making it one of the most linguistically diverse countries globally. As of 2019, it is also the most rural country, with only 13.25% of its population residing in urban centers. The majority of the country's over 8 million people live in customary communities. However, a yet-to-be-published study suggests that the true population may be close to 17 million, challenging previous government estimates.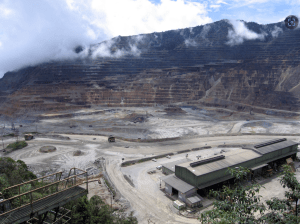 Economically, Papua New Guinea is classified as a developing economy by the International Monetary Fund. Approximately 40% of the population engages in subsistence farming, largely independent of the cash economy. The country's constitution recognizes and values traditional social groupings, emphasizing the importance of "traditional villages and communities to remain as viable units of Papua New Guinean society." Papua New Guinea has been an observer state in the Association of Southeast Asian Nations (ASEAN) since 1976 and has applied for full membership status. It is a full member of the Commonwealth of Nations, the Pacific Community, and the Pacific Islands Forum. The climate in Papua New Guinea is predominantly tropical but varies across different regions. In the lowlands, the maximum mean temperature ranges from 30 to 32 °C (86 to 90 °F), while the minimum temperature hovers around 23–24 °C (73–75 °F). In the highlands above 2,100 meters (6,900 feet), colder conditions prevail, with common night frosts and daytime temperatures exceeding 22 °C (72 °F) throughout the year.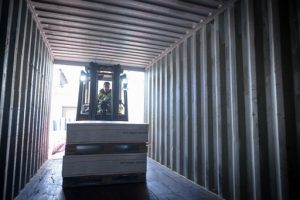 The country is rich in natural resources, including minerals, forests, marine resources (notably tuna stocks), and agriculture in certain regions. However, the rugged terrain, high mountain ranges, swamps, islands, and the high cost of infrastructure development pose challenges for outside investors. Local developers also face obstacles due to limited investment in education, healthcare, and access to finance. Agriculture, both for subsistence and cash crops, remains a significant livelihood for 85% of the population and contributes around 30% to GDP. Mineral deposits, such as gold, oil, and copper, account for 72% of export earnings. Palm oil production has seen steady growth, becoming the primary agricultural export. Other notable exports include coffee (from the Highlands provinces), cocoa, coconut oil/copra (from coastal areas), tea (produced on estates), and rubber. The country has also seen major gas projects, including the PNG LNG joint venture, which is the largest private-sector investment in Papua New Guinea's history. Additional gas and mineral projects are proposed, with ongoing exploration efforts taking place nationwide, including the Wafi-Golpu copper-gold mine.
Papua New Guinea International Airport: Port Moresby Airport (POM)
Papua New Guinea Shipping Port: Ports of PNG
AUSTRALIA TO PNG REGULAR PORTS OF CALL 
Below Ports can handle vessels 150m length and drawing 10 meters:
RABAUL (PGRAB)
ORA BAY (PGROR)
MADANG (PGMAG)
KIMBE (PGKIM)
Below smaller Ports in PNG:
 BUKA (PGBUA)
ALOTAU (PGGUR)
VANIMO (PGVAI)
KAVIENG (PGKVG)
KAVIENG (PGKVG)
KIETA (PGKIE)
WEWAK (PGWWK)
LIHIR ISLAND (PGLNV)
Shipping containers to Port Moresby, Lae and other. CargoMaster offers weekly shipping containers to PNG  from Sydney, Melbourne, Brisbane, Perth and Adelaide, Townsville and Darwin. When sea freight shipping to PNG you have two options, consolidated sea freight (shared container) or full container loads.
SHIPPING CONTAINER DIMENSIONS

20 ft Standard Dry (8'6″ x 8′ x 20′)
Weight: 4500lbs
Max Gross Weight: 66,139lbs
Interior Dimensions:
Length: 19′ 5″
Width: 7′ 8-⅛"
Height: 7′ 9-⅝"
Door Opening:
Width: 7' 8-½", Height: 7' 5-¾"

40 ft Standard Dry (8'6″ x 8′ x 40′)
Weight: 8500lbs
Max Gross Weight: 66,139lbs
Interior Dimensions:
Length: 39′ ⅜"
Width: 7′ 8-⅛"
Height: 7′ 9-⅝"
Door Opening: Width: 7' 8-½", Height: 7' 5-¾"

40 ft High Cube (9'6″ x 8′ x 40′)
Weight: 8750 lbs
Max Gross Weight: 68,008lb
Interior Dimensions:
Length: 39′ 4"
Width: 7′ 7"
Height: 8′ 9″
Door Opening: Width: 7' 8″', Height: 8' 5"
BREAK BULK
OUT OF GUAGE AND PROJECT SHIPPING
PAPUA NEW GUINEA
CargoMaster offers weekly services for break bulk shipping and shipping large items overseas. These types of services vary greatly between shipment , this area of international shipping should be left to only a few true Australian heavy shipping specialists with many years' experience (like CargoMaster with 35 years transportation experience) Once again, you need to be very careful when choosing a international freight forwarders to handle the shipping of heavy items overseas this is a specialised transportation mode .choosing the wrong freight forwarder could be devastating and cost you heaps of money (there are plenty of stories of freight forwarders failing when it comes to shipping heavy machinery overseas.! The bottom line is Call CargoMaster if you need to ship heavy equipment from Sydney!

Dimensions of 20ft Flat Rack Container
Internal length 5.94 m / 19.5 ft
Internal width 2.35 m / 7.7 ft
Internal height 2.35 m / 7.7 ft
Tare weight 2,360 kg / 5,203.8 lbs
Payload capacity: 30,140 kg / 66,458.7 lbs
Cubic capacity 32.7 m³ / 1,154.3 cu ft

 Dimensions of 40ft Flat Rack Container
Internal length 12.13 m / 39.8 ft
Internal width 2.40 m / 7.9 ft
Internal height 2.14 m / 7 ft
Tare weight 5,000 kg / 11,025 lbs
Payload capacity: 40,000 kg / 88,200 lbs
Cubic capacity 62.2 m³ / 2,195.7 cu ft
At CargoMaster we strive to deliver cost effective sea freight services to business, government and private individuals.
"SAVE MORE, SAVE TIME" with CargoMasters' international self-pack shipping consolidation services to and from Papua New Guinea!
CONTACT OUR TEAM TODAY CARGOMASTER WILL SAVE YOU TOO!
[email protected]
1300 767 136
CALL NOW! … with CargoMasters' international self-pack shipping consolidation services to
Papua New Guinea!