SEA FREIGHT TO THE MARSHALL ISLANDS 
"SEA FREIGHT FROM AUSTRALIA TO MAJURO"
"Guaranteed Australia's best shipping container rates to Marshall Islands"
"Shipping containers to Majuro and beyond with security ,integrity and professionalism"
CALL CARGOMASTER: 1300 767 136 AUSTRALIA-WIDE
"Over 20 years experience shipping to The Pacific Islands "
"Moving to Republic of Marshall Islands, ask about Self- Pack your own shipping containers"
Welcome to CargoMaster!
CargoMaster offers transportation services for all types of cargo to the Marshall Islands. The CargoMaster team offers an extensive Marshall Islands network . CargoMaster works with Govt Departments, Multinationals, International traders helping move  shipping containers to The Marshall Islands and  surrounding islands. CargoMaster is one of Australia's most trusted shipping companies from Australia to Majuro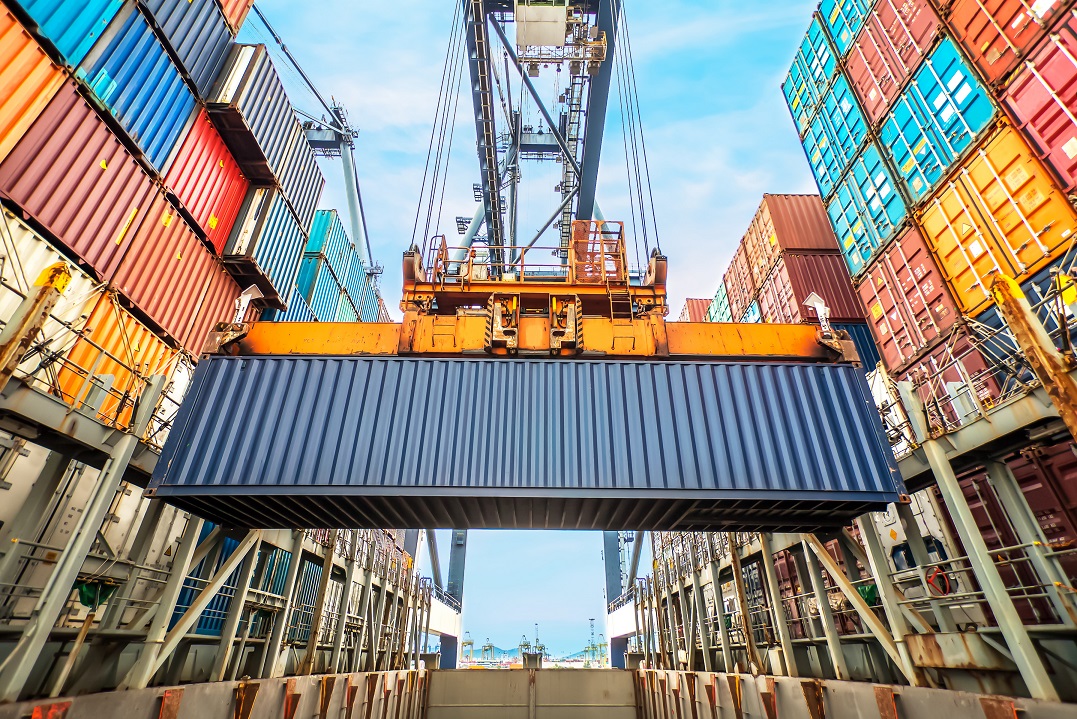 "SPECIAL SHIPPING CONTAINER DEALS FOR ANYONE RELOCATING TO THE MARSHALL ISLANDS"
CALL: 1300 767 136
ABOUT THE MARSHALL ISLANDS:
Marshall Islands, officially known as Republic Of The Marshall Islands (RMI). The Marshall Islands consists of over 1200 small islands. Majuro is the most popular island, it has a population of approx. 60,000 people. The native people of the Marshalls, the Marshallese, are Micronesians. The most populous atolls are Majuro and Kwajalein, which offers employment at the U.S. missile testing range; together they have almost three-fourths of the country's total population. The rest of the population lives in traditional villages on the outer islands away from the two urban centres.
Under a 1947 Trusteeship Agreement with the United Nations, the United States administered the Marshall Islands and other Micronesian countries. Under the Trusteeship Agreement the United States assumed the obligation to foster the development of political institutions such as suited for member countries of the Trust Territory.
The United States was tasked with promoting the development of the inhabitants of the Trust Territory towards independence according to the wishes of the peoples concerned. A bicameral Congress of Micronesia was established in 1964 of which the Marshall Islands was a part.
In 1978 the Marshall Islands in a referendum broke away from the rest of Micronesia and opted for a separate Constitution. In 1979 its Constitution was ratified. The country gained independence and signed a compact of free association with the United States in 1986.
The 1979 constitution provides for a unicameral parliamentary system. However, the President is elected by members of the Nitijela (parliament), and serves as the head of government as well as the head of state. A consultative upper house for traditional leaders known as the Council of Irooj Advises on customary issues.
RMI is an independent free nation in a Compact of Free Association with the United States. RMI's constitution was adopted in 1979, with a Nitijela (Parliament) comprising 33 members, elected every four years by universal suffrage (the last election was held in November 2019). Each of RMI's 24 electoral constituencies – one for each inhabited island and atoll – elect one or more representatives (senators) to the Nitijela. Senators elect the President from within the Nitijela. The President is both Head of State and Head of Government. The current and eighth President of RMI is HE David Kabua. A Council of Iroji – comprising twelve tribal chiefs – advises cabinet on customary law and traditional practice.
Majuro is also the main container port for The Marshall Islands and is classified as a deepwater port
SHIPPING CONTAINERS TO MAJURO
"FAST TRANSIT TIMES, VESSELS SAIL REGULARLY" 
"DELIVERING AUSTRALIA'S BEST SHIPPING CONTAINER RATES TO THE MARSHALL ISLANDS"
CargoMaster boasts over 20 years experience shipping containers to and from the Marshall Islands .
CargoMaster offers 20ft and 40ft shipping container services to The Marshall Islands from Sydney, Melbourne, Brisbane, Adelaide, Perth, Townsville and Darwin. CargoMaster can help with project cargo and shipping of large industrial machinery. Call CargoMaster for more information about shipping containers to Majuro from Australia
SHIPPING CONTAINERS  TO MAJURO 
SHIPPING CONTAINER DIMENSIONS
20 ft Standard Dry (8'6″ x 8′ x 20′)

Weight: 4500lbs
Max Gross Weight: 66,139lbs
Interior Dimensions:
Length: 19′ 5″
Width: 7′ 8-⅛"
Height: 7′ 9-⅝"
Door Opening:
Width: 7' 8-½"
Height: 7' 5-¾"
40 ft Standard Dry (8'6″ x 8′ x 40′)

Weight: 8500lbs
Max Gross Weight: 66,139lbs
Interior Dimensions:
Length: 39′ ⅜"
Width: 7′ 8-⅛"
Height: 7′ 9-⅝"
Door Opening:
Width: 7' 8-½"
Height: 7' 5-¾"
40 ft High Cube (9'6″ x 8′ x 40′)

Weight: 8750 lbs
Max Gross Weight: 68,008lb
Interior Dimensions:
Length: 39′ 4"
Width: 7′ 7"
Height: 8′ 9″
Door Opening:
Width: 7' 8″'
Height: 8' 5"
BREAK BULK, OUT OF GUAGE AND PROJECT SHIPPING MARSHALL ISLANDS:
CargoMaster offers weekly services for break bulk shipping and shipping large items overseas. These types of services vary greatly between shipment , this area of international shipping should be left to only a few true Australian heavy shipping specialists with many years' experience (like CargoMaster with 35 years transportation experience) Once again, you need to be very careful when choosing a international freight forwarders to handle the shipping of heavy items overseas this is a specialised transportation mode .choosing the wrong freight forwarder could be devastating and cost you heaps of money (there are plenty of stories of freight forwarders failing when it comes to shipping heavy machinery overseas.! The bottom line is Call CargoMaster if you need to ship heavy equipment from Sydney!
20ft flat rack dimensions
Dimensions of 20ft flat rack container
Internal length
5.94 m / 19.5 ft
Internal width
2.35 m / 7.7 ft
Internal height
2.35 m / 7.7 ft
Tare weight
2,360 kg / 5,203.8 lbs
Payload capacity
30,140 kg / 66,458.7 lbs
Cubic capacity
32.7 m³ / 1,154.3 cu ft
40ft flat rack dimensions
40ft flat rack dimensions
Measurement of 40ft flat rack container
Internal length
12.13 m / 39.8 ft
Internal width
2.40 m / 7.9 ft
Internal height
2.14 m / 7 ft
Tare weight
5,000 kg / 11,025 lbs
Payload capacity
40,000 kg / 88,200 lbs
Cubic capacity
62.2 m³ / 2,195.7 cu ft
CALL CARGOMASTER 1300 767 136
SHIPPING CONTAINER  TRANSIT TIMES FROM AUSTRALIA TO MAJURO   
Sydney to Majuro: 23 Days
Melbourne to Majuro: 30 Days
Brisbane to Majuro: 21 Days
Fremantle (Perth) to Majuro: 35 Days
Adelaide to Majuro: 32 Days
Hobart/Launceston to Majuro: 36 Days
Townsville to Majuro: 20 Days
Darwin to Majuro: 34 Days
TYPICAL QUESTIONS CALLERS ASK ABOUT SHIPPING TO MAJURO
"How do we ship machinery and large cargo to The Solomon Islands"
"CargoMaster regularly ships heavy and large cargo to the Pacific, if your goods do not fit in a shipping container, no problems CargoMaster will organise break bulk shipping."
"Can we self pack to Majuro"
"Yes, no problems CargoMaster will deliver an empty container to your property, you pack and when ready simply call CargoMaster for the collection and shipping of your goods."  
CONTACT OUR TEAM TODAY CARGOMASTER WILL SAVE YOU TOO!
TEL: 1300 767 136