SHIPPING CONTAINERS  TO NEW YORK

AUSTRALIA'S BEST USA SHIPPING CONTAINER PRICES"

"CargoMaster offers you over 35 years transportation experience, when you call on CargoMaster, you can be sure your goods are in safe hands! CargoMaster is renowned for delivering cost effective Shipping Container solutions to New York and all around the USA!. An International sea freight shipping company with, many years experience indeed. Transportation  PROFESSIONAL's, with vast experience and know-how." 
SEA FREIGHT CONTAINERS , AUSTRALIA- NEW YORK,USA SPECIALISTS
CARGOMASTER KNOW-HOW COMES WITH 35 YEARS INDUSTRY EXPERIENCE"
"INTERNATIONAL AIR FREIGHT NETWORK AND FREIGHT FORWARDERS WORLDWIDE"
CALL CARGOMASTER NOW: 1300 767 136
INFO@CARGOMASTER.COM.AU
"Why you should call CargoMaster for your shipping containers  to New York"
REAL FREIGHT SPECIALISTS, professionals with real experience on call and available to help you with all your documentation and international transportation requirements
Regular ,Weekly services to most cities in the USA , with the fastest transit times. Air freight consolidation services to selected centres from Australia.Electronic tracking available
With CargoMaster your backed  by a company that offers extensive international transportation resources
An established and proven USA Shipping network (no silly, fast talking salesman or spin!)
Services from and to Sydney, Melbourne, Brisbane, Adelaide, Perth, Canberra, Hobart and Darwin.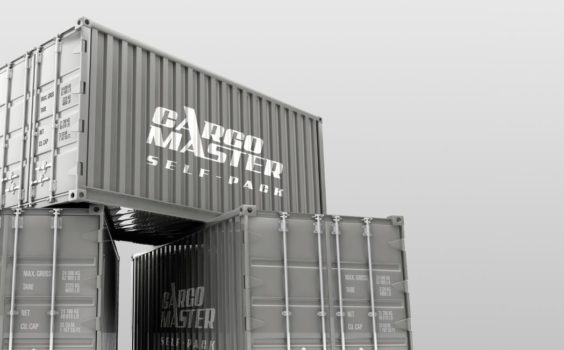 PLEASE NOTE NO SERVICES TO RUSSIA OR CHINA:
"CargoMaster believes all Nations citizens have a right to choose, to co-exist and to be free. CargoMaster does not handle freight to or from Russia and/or China"
"SPECIAL RATES FOR ANYONE MOVING TO NEW YORK CALL NOW"
"GUARANTEED AUSTRALIA'S BEST SHIPPING CONTAINERS TO THE USA"
"SHIPPING HEAVY MACHINERY AND INDUSTRIAL EQUIPMENT TO NEW YORK"
"CALL NOW: 1300 767 136
ASK CARGOMASTER ABOUT SHIPPING TO NEW YORK AND THE USA
Shipping from Australia to New York can be a complex but rewarding process. With the right preparation, you can make sure that your goods arrive at their destination in an efficient and cost-effective manner.
First of all, it's important to consider the different shipping options available for sending items from Australia to New York. Air freight is often the most expensive option, but also the fastest way of transporting items across the world. Sea freight is usually less expensive, though it takes longer and may not be ideal if you are dealing with fragile or time-sensitive items. You should also factor in customs charges and any other associated fees when choosing your method of shipment.
When preparing your items for shipment, pack them securely in appropriate-sized boxes or crates so that they don't damage each other during transit. Make sure everything is clearly labelled and includes a detailed list of contents. To reduce any delays at customs, include an invoice and all relevant documentation with the shipment.
If you're using air freight, transport companies typically offer two types of services: express delivery (which will get your consignment to its destination within two days) and standard delivery which takes up to five days depending on weather conditions and traffic congestion at airports along the route. It's always a good idea to allow extra time before your deadline for unexpected delays. Keep track of where your consignment is at all times by requesting regular updates from your transport company – this will give you peace of mind as well as ensuring that any problems can be rectified quickly if they arise.
Sea freight may take significantly longer than air freight – between four weeks and three months in some cases – so bear this in mind when making plans for transporting cargo by sea. However, sea freight has some advantages over air transportation; it is often cheaper than air freight since there are fewer overhead costs associated with it, plus it provides ample storage space for larger consignments which would be too big or too heavy for air travel. Again, tracking systems are useful here too – many companies offer online tracking platforms which allow customers to monitor their shipments from start to finish via real-time updates on their status as they move through ports around the world on their journey from Australia to New York.
Finally, take out insurance for shipments worth more than $100 USD if possible – this will provide peace of mind in case anything goes wrong en route (such as lost packages). Ensure that you understand the terms and conditions of any insurance policy before agreeing to them so that you know exactly what kind of coverage you're getting – this could save you a lot of time (and money) if something does go wrong after all!
ABOUT NEW YORK
New York City, with a population of 8.6 million people (an awesome city!) spanning over 300 square miles, is one of the most populous cities in the world and has been a major center of commerce, culture, and entertainment for centuries. It was founded in 1624 by the Dutch and was later named after James II who became the Duke of York in 1664.
The city's rich history has been shaped by waves of immigration from Europe, South America, Asia, Africa, and the Middle East. This influx brought forth new cultures which melded together to create Manhattan's unique identity–one that blends modernity with tradition. Throughout its history, New York City has served as an influential epicenter for politics, fashion, art, technology, music and more. The city has also long been viewed as a symbol of opportunity and freedom–a place where anyone can come to make their dreams come true.
When it comes to weather in NYC, winters are cold with temperatures hovering between 25 and 40F while summers tend to be hot with temperatures ranging from 70-90F depending on the month. Due to its location on the Atlantic Ocean's coast line New Yorkers also experience humid summers when humidity levels can reach up to 80%. Rainfall occurs throughout all four seasons but is most common during spring (April-June).
In addition to its vibrant cultural landscape NYC is home to countless iconic landmarks such as Times Square (often referred to as 'the crossroads of the world"), Central Park (which covers 843 acres), The Empire State Building (standing at 1,454 feet tall), Rockefeller Center (famous for its ice rink) and Carnegie Hall (the world-renowned performing arts venue). Further notable attractions include The Statue of Liberty located on Liberty Island just off the coast of Manhattan; Brooklyn Bridge; Grand Central Terminal; Fifth Avenue; Wall Street; Broadway Theatre District; Washington Square Park and many museums including Metropolitan Museum of Art; American Museum Natural History; Guggenheim Museum and MoMA/Museum Of Modern Art amongst others.
Fun facts about New York City: it is estimated that over 800 languages are spoken within city limits making it one of the most linguistically diverse urban areas in the world! In addition it is home to over 800 parks including Bronx River Park – NYC's first public parkland along a waterfront! Lastly NYC contains some incredible architecture including two World Trade Centers built since 2001!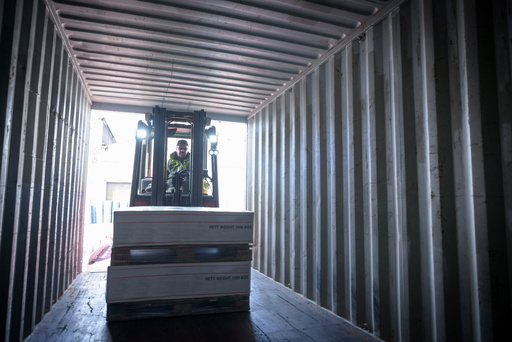 COMMON QUESTIONS CALLERS ASK ABOUT SHIPPING TO NEW YORK
"We would like to move to the USA and am thinking of shipping furniture, what can we send in a shipping container to New York"
"You can send almost anything so long as it is legal,most types of goods, but you need to contact CargoMaster first"
"What is the size of a standard 20 foot shipping container"
"The size of a 20'shipping container is: Length 5.9m x Width 2.3m x Height 2.3m, a 20'shipping container holds approx 30 cubic meters, equivalent of a 3 bedroom house"
"What is the size of a 40'container"
"The size of a 40'container is: Length 11.9m x Width 2.35m x Height 2.35m, if you need to ship a car to Europe as well as furniture a 40'container is ideal, a 40′ container holds approx 60 cubic meters
"CargoMaster, what is the best way to pack a shipping container"
"CargoMaster will help you with how to pack shipping containers, years of experience means we know a thing or to about stuffing containers!. Packing ( industry term "stuffing") shipping containers is a relatively easy process. You should consider the weight of your cargo and then when packing distribute the cargo weight evenly around the container, try ratchet straps to secure your belongings, using old blankets (you can buy new packing blankets)  and plastic helps to ensure your goods do not get damaged . Unpacking the shipping container safely, should be a simple process (if your goods were packed correctly before departure, something to consider before you start packing!) Remember, when loading the container, do not load cargo right up against the container doors, so as to avoid cargo "spilling out" when you open the doors at your destination"  
"What's the best way (in terms of cost)  to ship to New York"
"It depends on the cargo you are thinking to transport, shipping containers to the Port Of New York  are the most popular method ,however when you contact CargoMaster ask about other types of shipping too, including Break-Bulk, Flat Racks, Open Top Containers, High Cube Containers, Project shipping to New York and New Jersey  from Australia" 
"Where do you ship shipping containers to in the USA"
We ship containers to all top USA ports,  20 and 40ft containers (plus flat racks and break bulk shipping services too!) , CargoMaster offers weekly sailings to the USA with fast transit times.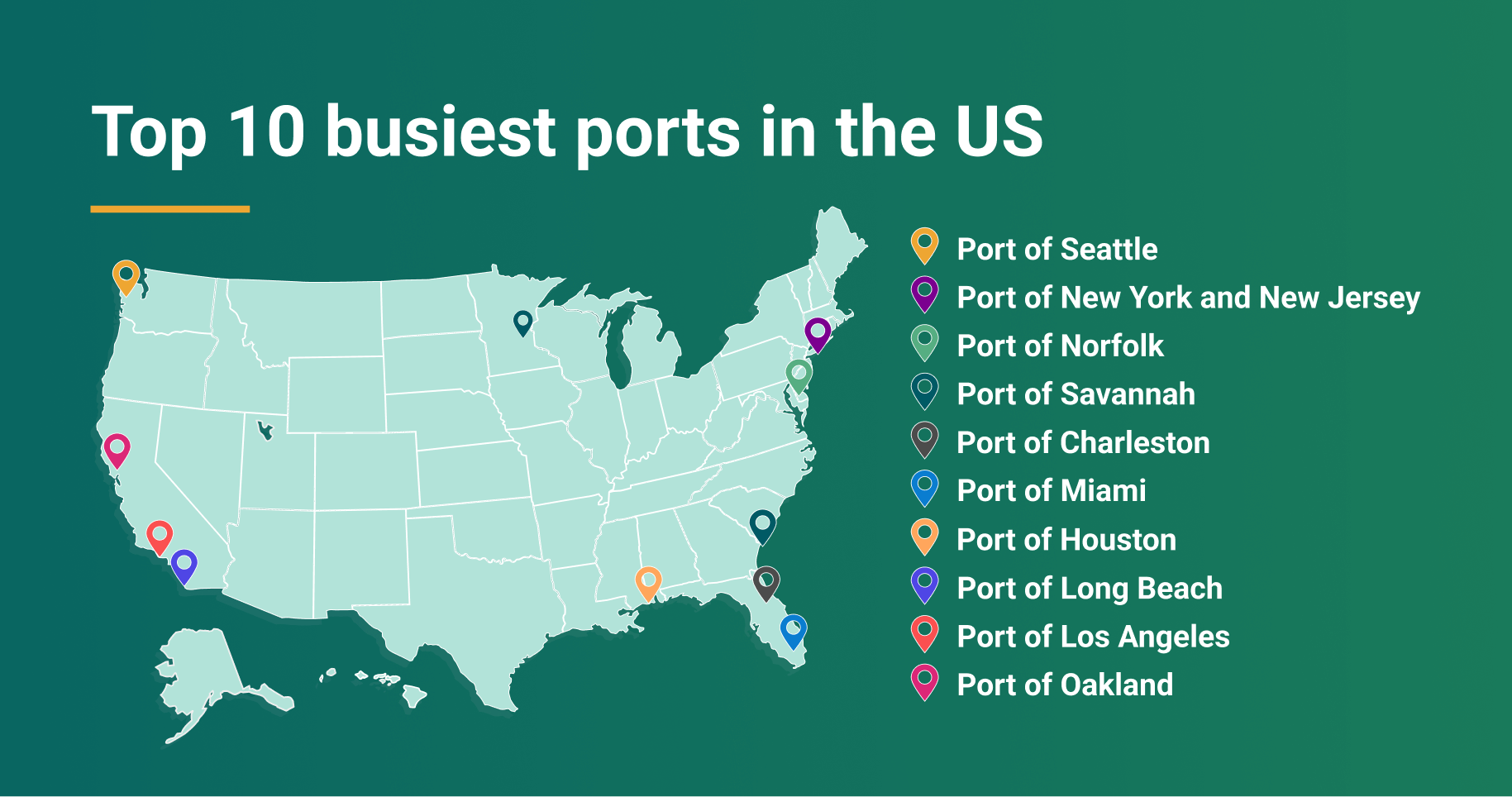 "Do you work with freight forwarders and shipping companies in the USA"
"CargoMaster works with AAA+ rated shipping lines (The worlds leading Lines, carefully selected over many years), see CargoMaster for professional advise about shipping to the USA. CargoMaster offers you an extensive road express network  available for shipping to all corners of the USA!"
"Who owns CargoMaster, who are the Directors"
"CargoMaster is owned by Grant Carroll, a New Zealander (who is based in Australia) more about CargoMaster click here . Remember, CargoMaster is a registered and protected  Australian Trademark, so no one else can copy CargoMaster.
"what should I look out for when choosing a Freight Forwarder to USA" 
" To begin with, look very closely at their website details (remember, it's easy to set up a website and call yourself a Freight Forwarding expert!), go to their about us page, do they give you any specific details about their company or experience, or is it all just spin. Find out when they were established (incorporated), you can easily check this on the ASIC website, click here to go to ASIC search, its a free Australian Government service!).  Remember, choosing the right freight forwarder is vital, choose the right freight forwarder and you will have a smooth shipping experience !
"Remember, avoid heavy fines and hold up expenses. The USA has strict import procedures, when shipping to the USA that require documentation and lodging within specific time frames! Happy Shipping to the USA from CargoMaster!" 
TO CONTACT CARGOMASTER SIMPLY TELEPHONE: 1300 767 136  24/7 AUSTRALIA WIDE!
TOP 10 SHIPPING CONTAINER DESTINATIONS TO THE USA
SHIPPING CONTAINERS TO LOS ANGELES
SHIPPING CONTAINERS TO SAN FRANCISCO
SHIPPING CONTAINERS TO WASHINGTON
SHIPPING CONTAINERS TO INDIANAPOLIS
SHIPPING CONTAINERS TO PHOENIX
SHIPPING CONTAINERS TO FORT WORTH
SHIPPING CONTAINERS TO SAN DIEGO
SHIPPING CONTAINERS TO ST LOUIS
SHIPPING CONTAINERS TO CHICAGO
SHIPPING CONTAINERS TO NEW YORK
SHIPPING CUSTOMERS TO HOUSTON
CALL  CARGOMASTER TELEPHONE: 1300 767 136 (AUSTRALIA-WIDE)
EMAIL: info@cargomaster.com.au