SHIPPING CONTAINERS  TO PHOENIX

AUSTRALIA'S BEST USA SHIPPING CONTAINER PRICES"

"CargoMaster offers you over 35 years transportation experience, when you call on CargoMaster, you can be sure your goods are in safe hands! CargoMaster is renowned for delivering cost effective Shipping Container solutions to Cincinnati and all around the USA!. An International sea freight shipping company with, many years experience indeed. Transportation  PROFESSIONAL's, with vast experience and know-how." 
SEA FREIGHT CONTAINERS , AUSTRALIA- CINCINNATI, USA SPECIALISTS
CARGOMASTER KNOW-HOW COMES WITH 35 YEARS INDUSTRY EXPERIENCE"
"INTERNATIONAL AIR FREIGHT NETWORK AND FREIGHT FORWARDERS WORLDWIDE"
CALL CARGOMASTER NOW: 1300 767 136
"Why you should call CargoMaster for your shipping containers  to Phoenix"
REAL FREIGHT SPECIALISTS, professionals with real experience on call and available to help you with all your documentation and international transportation requirements
Regular ,Weekly services to most cities in the USA , with the fastest transit times. Air freight consolidation services to selected centres from Australia.Electronic tracking available
With CargoMaster your backed  by a company that offers extensive international transportation resources
An established and proven USA Shipping network (no silly, fast talking salesman or spin!)
Services from and to Sydney, Melbourne, Brisbane, Adelaide, Perth, Canberra, Hobart and Darwin.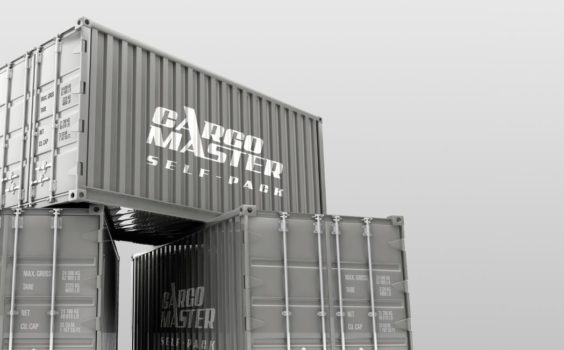 PLEASE NOTE NO SERVICES TO RUSSIA OR CHINA:
"CargoMaster believes all Nations citizens have a right to choose, to co-exist and to be free. CargoMaster does not handle freight to or from Russia and/or China"
"SPECIAL RATES FOR ANYONE MOVING TO PHOENIX CALL NOW"
"GUARANTEED AUSTRALIA'S BEST SHIPPING CONTAINERS TO THE USA"
"SHIPPING HEAVY MACHINERY AND INDUSTRIAL EQUIPMENT TO PHOENIX"
"CALL NOW: 1300 767 136
ASK CARGOMASTER ABOUT SHIPPING TO PHOENIX AND THE USA
BENEFITS OF USING CARGOMASTER FOR YOUR SHIPPING CONTAINERS TO PHOENIX
EXPERIENCE: CargoMaster offers you over 30 years experience in the transportation industry
NETWORK: CargoMaster utilizes a proven and established international shipping network to the USA and on ground fleet in the USA for onforwarding
ELECTRONIC CONTAINER TRACKING: after your container is loaded  onto the vessel, you are able to get upto the minute details about the location of your container, its intended route and estimated arrival time
SHIPPING CONTAINER INSURANCE: CargoMaster is able to organise comprehensive marine transit insurance for self pack international containers
SHIPPING CONTAINER DOCUMENTATION: Cargomaster will take care of all your export documentation and can help you with organising customs clearance in the USA.
LEADING SHIPPING LINES/ RELIABLE TRANSIT TIMES: When you use CargoMaster your goods will be transported by one of four of the worlds largeset shipping lines
ONE STOP SHOP: With CargoMaster you can purchase your own container and ship it all with the same company.
SECURE CONTAINER STORAGE YARDS: CargoMaster offers storage of containers too, so CargoMaster will hold your container until you are ready to have it shipped (storage charges apply)
AUSTRALIAN BASED COMPANY: Australian based with Australian Directors.
FLEXIBILITY: CargoMaster gives you the option to "Roll your container shipping dates" should you need more time or your plans suddenly change you can call CargoMaster and move your packing and shipping dates.
When it comes to transporting/shipping and trading goods or relocating from Australia to Phoenix (USPHX) ,  shipping containers play an integral role in ensuring that customers receive commodities in a timely and safe manner. Most international shipping containers from Australia to Phoenix are direct, by way of discharged at the port of Los Angeles rail to Phoenix, transit time is 41 days , depending on the shipping line  route.
To move containers s efficiently requires the help of freight forwarders like CargoMaster who can arrange for your shipment's contents and documentation to be delivered correctly, safely and on time! CargoMaster will put you in touch with a reputable shipping company in the USA, so as to ensure that your goods at their destination fast and securely.
The cost of using an international shipping container will depend on the size of the container you choose, the commodity you intend to ship, where to in the USA you are shipping too and where from in Australia . It is also important to take consider transit times when shipping to the USA as there can big a big difference in the transit time between vessels and shipping lines.
When choosing your shipping container remember as a rough guide a 20′ container will hold the equivalant of a 3 BRM house. If you are thinking of shipping your household goods and a motor vehicle you will need a 40′ container. Shipping companies offer many different types of shipping equipment for all types of cargo, including flat racks specifically for carrying heavy loads such as machinery and out of guage equipment and industrial machinery.
In addition to choosing the right type of container there are other considerations such as packaging requirements and  USA customs authorities – knowing these rules is essential. CargoMaster will give you a brochure that explains how to pack your own international shipping container you pack your shipping container Customers should also investigate various transportation options available so they can pick one that best suits their budget and timeframe.
Internatuional shipping has come along way in terms utilising efficient methods to ship goods, the speed of transportation and  electronic documentation, CargoMaster's technologically advanced  sea freight services  will keep you "in the loop" in relation to the location of your container at all times, using the latest GPS tracking systems containers are able to be tracked as soon as they are loaded onto the intended vessel.
Finally, always remember, when considering international trading or Shipping from Australia to Phoenix – use only trusted partners like Cargomaster a proven freight forwarding company to the USA, who offer reliable services backed by experience within the industry giving customers total confidence their belongings will reach their intended destination quickly and safely no matter what type cargo is being shipped .
SHIPPING CONTAINER DIMENSIONS
20FT  CONTAINER EXTERNAL DIMENSIONS: L 6.06 X W 2.44 X H 2.60
20FT CONTAINER INTERNAL DIMENSIONS : L 5.84 X W 2.35 X H 2.39
20FT CONTAINER VOLUME: 33.1 Cubic Meters
20FT CONTAINER FLOOR AREA:13.3 Square Meters
20FT  CONTAINER WEIGHT: 2,200.000 KG
40FT  CONTAINER EXTERNAL DIMENSIONS: L 12.2 X W 2.44 X H 2.40
40FT CONTAINER INTERNAL DIMENSIONS : L 12.03 X W 2.35 X H 2.39
40FT CONTAINER VOLUME: 67.5 Cubic Meters
40FT CONTAINER FLOOR AREA:28 Square Meters
40FT  CONTAINER WEIGHT: 3,800.000 KG
Shipping from Australia to Phoenix
When it comes to shipping cargo from Australia to Phoenix, it can be a daunting process. With the right planning and research, however, you can ensure that your goods are shipped safely and arrive on time. The key is understanding the process, including the types of shipping containers used and the ports located close to Phoenix. Additionally, you'll want to know about transit times and any regulations concerning shipping heavy machinery into Arizona. Finally, if you're making the move yourself, it's important to know what moving companies can help with getting your items from Australia to Phoenix.
Shipping Containers
One of the first steps for shipping cargo from Australia to Phoenix is deciding which type of shipping container best suits your needs. Typically, cargo is transported via open top containers or flat rack containers depending on size and shape constraints. Open top containers open at the top for easy loading and unloading of large items such as vehicles or furniture while flat rack containers are suited for bulky items like machinery due to their collapsible sides. You should also consider reefer/refrigerated containers for foodstuffs or any other items that need temperature control during transit.
Ports Close To Phoenix
The closest port available when shipping cargo from Australia to Phoenix depends on what type of mode of transport you are using (air or sea). The Port of Long Beach in California is a major hub for air freight shipments coming into Arizona while the Port of Los Angeles is one of the most important seaports in North America for sea freight shipments into Arizona.
Transit Time
The amount of time required for goods to be shipped from Australia to Phoenix depends on several factors such as departure location in Australia, method of transport (air or sea), where in Arizona goods will be delivered, and whether additional customs clearance is required in either country prior departure or arrival. Generally speaking, shipments sent via air freight take an average of 10-14 days whereas those sent via sea freight can take approx 45 days depending on how far away in Arizona they must travel once they've arrived at port.
Shipping Heavy Machinery
Shipments containing heavy machinery require special considerations due to its size and weight. Shipping companies typically require specific documentation outlining item specifics such as dimensions, weight capacity, etc., along with any necessary permits before being allowed entry through customs — both domestically and internationally — so plan ahead when looking into this option as not all types of machinery will be accepted by every company due to regulations set by individual countries/states/provinces . Additionally many ports have restrictions regarding how much weight per container can be loaded before safety concerns become an issue so make sure you check with your shipper before loading large machinery onto the vessel; doing otherwise could result in delays upon arrival or even rejection at port altogether depending on where it's headed .
Moving To Or From Phoenix
If you're looking into making a permanent move from Australia , call CargoMaster and ask about Self-Pack International Shipping containers CargoMaster is an  international moving company that specialize in transporting cargo overseas safely and efficiently . CargoMaster can offer door-to-door services , meaning CargoMaster will collect everything directly from your home , transport it safely overseas via air or sea , then deliver it directly to your new home overseas — taking out much hassle associated with organizing multiple transportation services yourself . Furthermore , CargoMaster international moving offer services such as customs clearance assistance , temporary storage solutions , insurance protection plans , packing materials etc., ensuring that your journey goes smoothly no matter where you're headed .
ABOUT PHOENIX
Phoenix, Arizona is a vibrant city located in the southwestern United States. It is the capital of the state of Arizona and the most populous city in the Southwestern region with an estimated population of over 1.6 million people.
Phoenix offers a unique mix of desert beauty, warm climate, and bustling urbanity that has made it one of the fastest growing cities in America. From its beginnings as a small agricultural village to its present day status as a major metropolitan center, Phoenix has been an important hub for business and culture since 1868.
The city is situated at the base of Camelback Mountain and looks out across the Valley of The Sun. Because of its location and year-round temperate climate, it has become a popular destination for retirees, tourists, and businesses alike who are drawn to its many attractions. Phoenix's economy benefits from agriculture, manufacturing, trade and services industries, along with tourism which continues to grow each year due to its numerous outdoor activities such as hiking, camping and golfing opportunities around nearby mountains or within city limits.
History plays an important role in understanding Phoenix today. Due to its strategic location on old travel routes connecting Mexico City with California's Pacific Coast cities during the 1700s, Spanish explorers were quick to establish missions here including Ft Huachuca in 1776 which marked their presence throughout what is now Arizona Territory until 1848 when it became part of the U.S after the Mexican American War. With railroads crossing Arizona territory by 1880 came further growth leading up to statehood in 1912 when Phoenix was named capital city by then Governor George W P Hunt..
Manufacturing continues to be a major industry here with major companies such as Intel having facilities within city limits while other businesses such as health care services have benefitted from Phoenix's affordability compared to other US cities making it attractive for start-ups and entrepreneurs looking for low cost options when establishing new ventures or relocating existing ones..
The arts are alive too with several art galleries providing displays celebrating local artists while annual events like First Fridays attract visitors from all over seeking cultural experiences through music performances, artist booths showcasing unique pieces from around Arizona as well as food trucks offering samples from all corners of planet Earth! Other popular tourist attractions include hiking trails at South Mountain Park –the largest municipal park in the USA–; catch some sun at Tempe Beach Park or enjoy some water fun at Big Surf Waterpark; plus golf courses throughout Maricopa County where you can test your skills against Arizona's challenging terrain!
There is plenty more reasons why visitors choose Phoenix over other cities: world class healthcare facilities providing top notch medical care; great schools across all levels based on rigorous academic standards; plenty job opportunities due to diverse industries driving economic growth; diverse religious communities coexisting peacefully side by side; plus local sports teams like Suns (NBA) Coyotes (NHL), Diamondbacks (MLB) among others keeping Washington Street buzzing with excitement during games! All these factors contribute positively towards making this desert oasis an attractive place for people seeking quality life experiences away from cold climates found elsewhere through US territories…come visit us soon!!!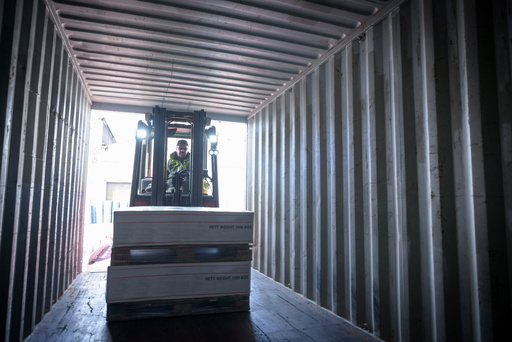 COMMON QUESTIONS CALLERS ASK ABOUT SHIPPING TO PHOENIX
"We would like to move to the USA and am thinking of shipping furniture, what can we send in a shipping container to Phoenix"
"You can send almost anything so long as it is legal,most types of goods, but you need to contact CargoMaster first"
"What is the size of a standard 20 foot shipping container"
"The size of a 20'shipping container is: Length 5.9m x Width 2.3m x Height 2.3m, a 20'shipping container holds approx 30 cubic meters, equivalent of a 3 bedroom house"
"What is the size of a 40'container"
"The size of a 40'container is: Length 11.9m x Width 2.35m x Height 2.35m, if you need to ship a car to Europe as well as furniture a 40'container is ideal, a 40′ container holds approx 60 cubic meters
"CargoMaster, what is the best way to pack a shipping container"
"CargoMaster will help you with how to pack shipping containers, years of experience means we know a thing or to about stuffing containers!. Packing ( industry term "stuffing") shipping containers is a relatively easy process. You should consider the weight of your cargo and then when packing distribute the cargo weight evenly around the container, try ratchet straps to secure your belongings, using old blankets (you can buy new packing blankets)  and plastic helps to ensure your goods do not get damaged . Unpacking the shipping container safely, should be a simple process (if your goods were packed correctly before departure, something to consider before you start packing!) Remember, when loading the container, do not load cargo right up against the container doors, so as to avoid cargo "spilling out" when you open the doors at your destination"  
"What's the best way (in terms of cost)  to ship to Phoenix"
"It depends on the cargo you are thinking to transport, shipping containers to Phoenix. are the most popular method ,however when you contact CargoMaster ask about other types of shipping too, including Break-Bulk, Flat Racks, Open Top Containers, High Cube Containers, Project shipping to Phoenix and surrounds   from Australia" 
"Where do you ship shipping containers to in the USA"
We ship containers to all top USA ports,  20 and 40ft containers (plus flat racks and break bulk shipping services too!) , CargoMaster offers weekly sailings to the USA with fast transit times.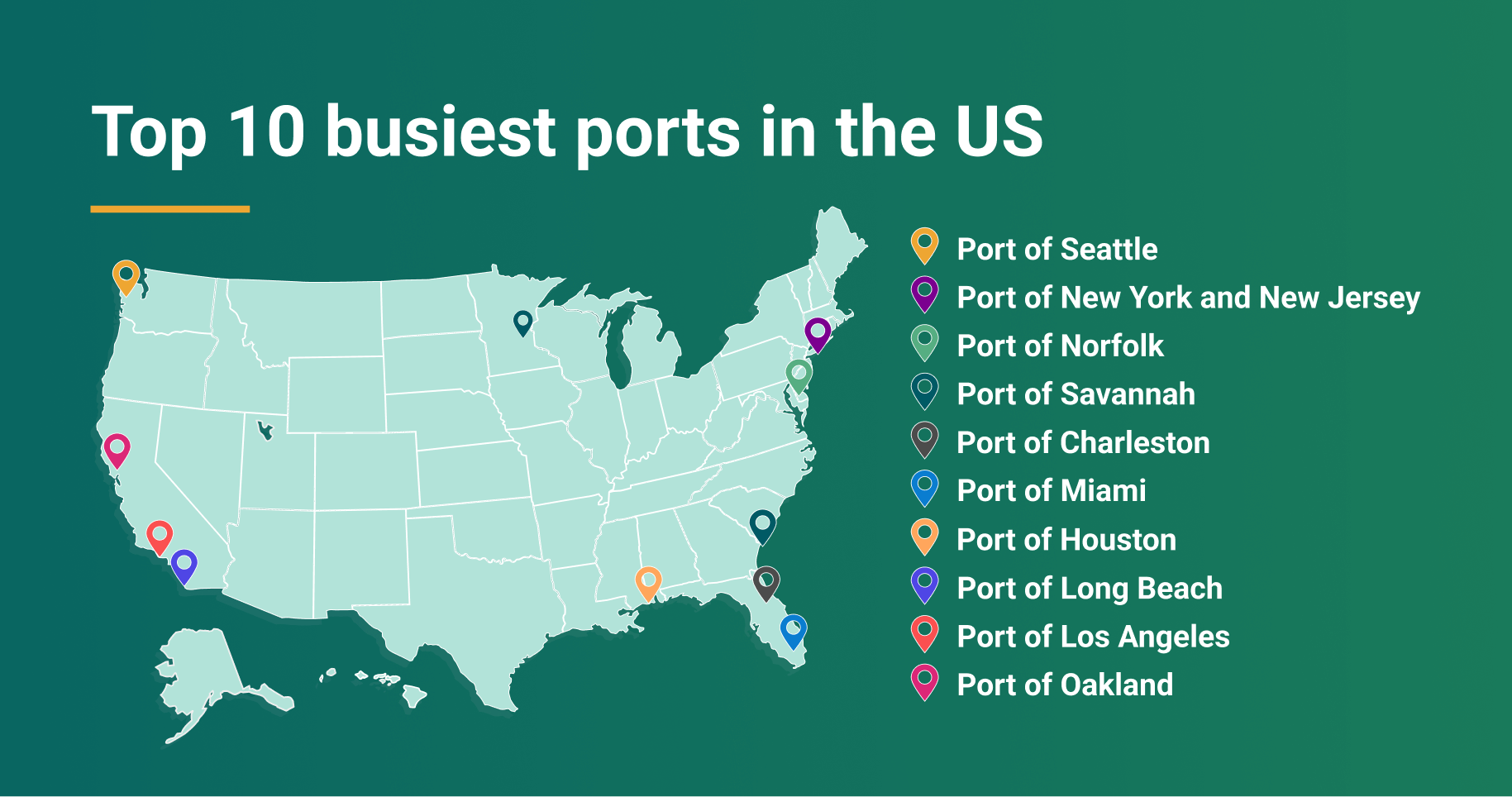 "Do you work with freight forwarders and shipping companies in the USA"
"CargoMaster works with AAA+ rated shipping lines (The worlds leading Lines, carefully selected over many years), see CargoMaster for professional advise about shipping to the USA. CargoMaster offers you an extensive road express network  available for shipping to all corners of the USA!"
"Who owns CargoMaster, who are the Directors"
"CargoMaster is owned by Grant Carroll, a New Zealander (who is based in Australia) more about CargoMaster click here . Remember, CargoMaster is a registered and protected  Australian Trademark, so no one else can copy CargoMaster.
"what should I look out for when choosing a Freight Forwarder to USA" 
" To begin with, look very closely at their website details (remember, it's easy to set up a website and call yourself a Freight Forwarding expert!), go to their about us page, do they give you any specific details about their company or experience, or is it all just spin. Find out when they were established (incorporated), you can easily check this on the ASIC website, click here to go to ASIC search, its a free Australian Government service!).  Remember, choosing the right freight forwarder is vital, choose the right freight forwarder and you will have a smooth shipping experience !
"Remember, avoid heavy fines and hold up expenses. The USA has strict import procedures, when shipping to the USA that require documentation and lodging within specific time frames! Happy Shipping to the USA from CargoMaster!" 
TO CONTACT CARGOMASTER SIMPLY TELEPHONE: 1300 767 136  24/7 AUSTRALIA WIDE!
TOP 10 SHIPPING CONTAINER DESTINATIONS TO THE USA
SHIPPING CONTAINERS TO LOS ANGELES
SHIPPING CONTAINERS TO SAN FRANCISCO
SHIPPING CONTAINERS TO WASHINGTON
SHIPPING CONTAINERS TO INDIANAPOLIS
SHIPPING CONTAINERS TO PHOENIX
SHIPPING CONTAINERS TO FORT WORTH
SHIPPING CONTAINERS TO SAN DIEGO
SHIPPING CONTAINERS TO ST LOUIS
SHIPPING CONTAINERS TO CHICAGO
SHIPPING CONTAINERS TO NEW YORK
SHIPPING CUSTOMERS TO HOUSTON
CALL  CARGOMASTER TELEPHONE: 1300 767 136 (AUSTRALIA-WIDE)
EMAIL: [email protected]