SHIPPING CONTAINERS  TO CINCINNATI

AUSTRALIA'S BEST USA SHIPPING CONTAINER PRICES"

"CargoMaster offers you over 35 years transportation experience, when you call on CargoMaster, you can be sure your goods are in safe hands! CargoMaster is renowned for delivering cost effective Shipping Container solutions to Phoenix and all around the USA!. An International sea freight shipping company with, many years experience indeed. Transportation  PROFESSIONAL's, with vast experience and know-how." 
SEA FREIGHT CONTAINERS , AUSTRALIA- CINCINNATI,USA SPECIALISTS
CARGOMASTER KNOW-HOW COMES WITH 35 YEARS INDUSTRY EXPERIENCE"
"INTERNATIONAL AIR FREIGHT NETWORK AND FREIGHT FORWARDERS WORLDWIDE"
CALL CARGOMASTER NOW: 1300 767 136
"Why you should call CargoMaster for your shipping containers  to Cincinnati"
REAL FREIGHT SPECIALISTS, professionals with real experience on call and available to help you with all your documentation and international transportation requirements
Regular ,Weekly services to most cities in the USA , with the fastest transit times. Air freight consolidation services to selected centres from Australia.Electronic tracking available
With CargoMaster your backed  by a company that offers extensive international transportation resources
An established and proven USA Shipping network (no silly, fast talking salesman or spin!)
Services from and to Sydney, Melbourne, Brisbane, Adelaide, Perth, Canberra, Hobart and Darwin.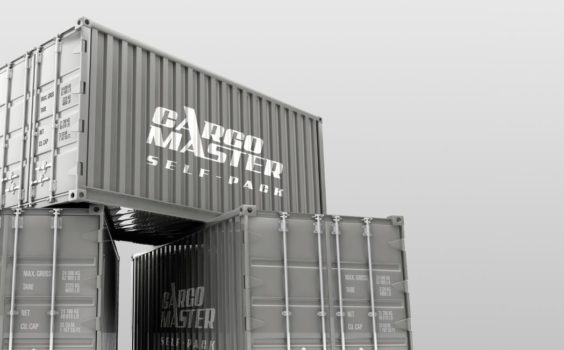 PLEASE NOTE NO SERVICES TO RUSSIA OR CHINA:
"CargoMaster believes all Nations citizens have a right to choose, to co-exist and to be free. CargoMaster does not handle freight to or from Russia and/or China"
"SPECIAL RATES FOR ANYONE MOVING TO CINCINNATI CALL NOW"
"GUARANTEED AUSTRALIA'S BEST SHIPPING CONTAINERS TO THE USA"
"SHIPPING HEAVY MACHINERY AND INDUSTRIAL EQUIPMENT TO CINCINNATI"
"CALL NOW: 1300 767 136
ASK CARGOMASTER ABOUT SHIPPING TO CINCINNATI AND THE USA
BENEFITS OF USING CARGOMASTER FOR YOUR SHIPPING CONTAINERS TO CINCINNATI
EXPERIENCE: CargoMaster offers you over 30 years experience in the transportation industry
NETWORK: CargoMaster utilizes a proven and established international shipping network to the USA and on ground fleet in the USA for onforwarding
ELECTRONIC CONTAINER TRACKING: after your container is loaded  onto the vessel, you are able to get upto the minute details about the location of your container, its intended route and estimated arrival time
SHIPPING CONTAINER INSURANCE: CargoMaster is able to organise comprehensive marine transit insurance for self pack international containers
SHIPPING CONTAINER DOCUMENTATION: Cargomaster will take care of all your export documentation and can help you with organising customs clearance in the USA.
LEADING SHIPPING LINES/ RELIABLE TRANSIT TIMES: When you use CargoMaster your goods will be transported by one of four of the worlds largeset shipping lines
ONE STOP SHOP: With CargoMaster you can purchase your own container and ship it all with the same company.
SECURE CONTAINER STORAGE YARDS: CargoMaster offers storage of containers too, so CargoMaster will hold your container until you are ready to have it shipped (storage charges apply)
AUSTRALIAN BASED COMPANY: Australian based with Australian Directors.
FLEXIBILITY: CargoMaster gives you the option to "Roll your container shipping dates" should you need more time or your plans suddenly change you can call CargoMaster and move your packing and shipping dates.
When it comes to transporting/shipping and trading goods or relocating from Australia to Cincinnati (USCVG) ,  shipping containers play an integral role in ensuring that customers receive commodities in a timely and safe manner. Most international shipping containers from Australia to Cincinnati will travel via Norfolk, Virgina then road/rail to Cincinnatio. Transit time is 47 days, depending on the shipping line  route.
To move containers s efficiently requires the help of freight forwarders like CargoMaster who can arrange for your shipment's contents and documentation to be delivered correctly, safely and on time! CargoMaster will put you in touch with a reputable shipping company in the USA, so as to ensure that your goods at their destination fast and securely.
The cost of using an international shipping container will depend on the size of the container you choose, the commodity you intend to ship, where to in the USA you are shipping too and where from in Australia . It is also important to take consider transit times when shipping to the USA as there can big a big difference in the transit time between vessels and shipping lines.
When choosing your shipping container remember as a rough guide a 20′ container will hold the equivalant of a 3 BRM house. If you are thinking of shipping your household goods and a motor vehicle you will need a 40′ container. Shipping companies offer many different types of shipping equipment for all types of cargo, including flat racks specifically for carrying heavy loads such as machinery and out of guage equipment and industrial machinery.
In addition to choosing the right type of container there are other considerations such as packaging requirements and  USA customs authorities – knowing these rules is essential. CargoMaster will give you a brochure that explains how to pack your own international shipping container you pack your shipping container Customers should also investigate various transportation options available so they can pick one that best suits their budget and timeframe.
Internatuional shipping has come along way in terms utilising efficient methods to ship goods, the speed of transportation and  electronic documentation, CargoMaster's technologically advanced  sea freight services  will keep you "in the loop" in relation to the location of your container at all times, using the latest GPS tracking systems containers are able to be tracked as soon as they are loaded onto the intended vessel.
Finally, always remember, when considering international trading or Shipping from Australia to Cincinnati – use only trusted partners like Cargomaster a proven freight forwarding company to the USA, who offer reliable services backed by experience within the industry giving customers total confidence their belongings will reach their intended destination quickly and safely no matter what type cargo is being shipped .
SHIPPING CONTAINER DIMENSIONS
20FT  CONTAINER EXTERNAL DIMENSIONS: L 6.06 X W 2.44 X H 2.60
20FT CONTAINER INTERNAL DIMENSIONS : L 5.84 X W 2.35 X H 2.39
20FT CONTAINER VOLUME: 33.1 Cubic Meters
20FT CONTAINER FLOOR AREA:13.3 Square Meters
20FT  CONTAINER WEIGHT: 2,200.000 KG
40FT  CONTAINER EXTERNAL DIMENSIONS: L 12.2 X W 2.44 X H 2.40
40FT CONTAINER INTERNAL DIMENSIONS : L 12.03 X W 2.35 X H 2.39
40FT CONTAINER VOLUME: 67.5 Cubic Meters
40FT CONTAINER FLOOR AREA:28 Square Meters
40FT  CONTAINER WEIGHT: 3,800.000 KG
Cincinnati, Ohio is an amazing and unique city located on the banks of the Ohio River in southwestern Ohio. It is the third largest city in Ohio, with a population of over 300,000 people. Cincinnati's economy is diverse and robust, as it boasts a wide variety of industries including finance, manufacturing, healthcare, logistics and transportation.
Cincinnati has become a hub for shipping containers coming from Australia to the United States. This is largely due to its strategic location at the intersection of major highways such as I-75 and I-71 which are used by freight forwarders to move goods quickly and efficiently. In addition to that, Cincinnati has several ports on the banks of the river that can accommodate container ships coming from Australia.
In order to ensure efficient and safe delivery of shipping containers arriving from Australia to Cincinnati, freight forwarding companies like CargoMaster, employ experienced personnel who have specialized knowledge in international trade regulations. They are also knowledgeable about different ports and services available in both countries so they can provide customized solutions that suit their customer's needs best. They use this experience to ensure that shipments arrive safely at their destination while minimizing delays or extra expenses if possible.
In terms of sea freight to Cincinnati , options for getting goods from Australia to Cincinnati, there are a few options available depending on the size of shipment and urgency required. If you need your items shipped quickly then air transport may be your best bet; however if you need large quantities delivered then ocean transport will likely be more cost effective but may take longer depending on location of port origin/destination. Additionally, some freight forwarders offer direct services where they collect shipments from ports across Australia and directly ship them without having any transshipment stops along the way; this service may be ideal for customers who need goods delivered as quickly as possible but also want to save money by avoiding transshipment costs incurred by using multiple carriers/ports along route.
In addition to sea freight services provided by freight forwarders in Australia and US customs clearance services provided upon arrival into US ports such as those located in Cincinnati (e.g., Port Of Greater Cincinnati), there are also other services needed such as warehousing solutions for storage before (or after) delivery and inspection services – these all play an important role when looking at total cost/time when dealing with overseas shipments/imports into US cities like Cincinnati or elsewhere around country.
When considering all factors involved with safely importing goods from Australia into US cities like Cincinnati it is important weigh up all options available while taking into account distance travelled (and associated time & cost involved), customs clearance requirements & fees applicable on arrival (for example duty & taxes imposed), specific paperwork requirements associated with each type cargo etc – doing this will help you get best outcome when looking at total cost/time involved when dealing with international shipping operations involving containerized cargo imports into US cities such as those located around Greater Cincinnati Area (Hamilton County).
ABOUT CINCINNATI
Cincinnati, Ohio is a thriving city in the south-western part of the United States. It is known for its vibrant culture, beautiful architecture, and friendly people. With more than 300,000 residents in the city proper, Cincinnati is the third-largest city in Ohio and one of the largest metropolitan areas in the Midwest.
When it comes to history, Cincinnati has a rich and diverse past. Founded in 1788 by Mathias Denman on a bend of the Ohio River, it became an important river port. During the Civil War it was an important center for Confederate forces. After the war ended and industry developed around Cincinnati's waterways, it quickly grew as a manufacturer of agricultural and industrial products and services. By 1900, Cincinnati had become one of America's most prosperous cities with a population of over 350,000 people.
Today, Cincinnati remains a bustling metropolis that provides jobs to almost two million people living within its metropolitan area. Manufacturing still plays an important role in its economy with companies like Procter & Gamble and Macy's having their headquarters in town while other large-scale companies operating locally include Kroger Co., Fifth Third Bank Corporation, Cintas Corp., Western & Southern Financial Group, Great American Insurance Group and Scripps Networks Interactive. The city also hosts many large events such as the Major League Baseball All-Star Game and Oktoberfest Zinzinnati where millions flock to enjoy entertainment from all over the world.
Cincinnati boasts two major shipping ports; one on the banks of Ohio River named Public Landing Port which handles general cargo (including containers) while another is located at Miami Whitewater Forest which deals with bulk commodities such as coal and grain shipping via barges on Ohio River to other cities upriver or downriver. As well as providing many job opportunities related to trade industry; these ports also contribute significantly to local economy through taxes etc.. They are equipped with modern facilities such as warehousing facilities above ground level that can take up to 10 barges at once along with intermodal transfer systems for efficient load offloading/reloading operations between land transportation vehicles (trucks/trains).
The financial sector has always been an important component of Cincinnati's economy as well as employing thousands directly or indirectly; it attracts businesses from all over looking for new investments opportunities or seeking expert services whether that be financial advice or accounting services etc… Businesses have access to experienced professionals at various levels who can provide them guidance when setting up shop here or expanding their operations already established within this region due to strong economic indicators currently displayed by this area (low unemployment rate). Not only that but thanks to many tax incentives available here businesses can save quite some amount when considering relocation or expansion plans in our lively city!
At approximately 80 square miles wide; Cincinnati has plenty of real estate options ranging from traditional single family homes uptown neighborhoods perfect for raising families right downtown where you can find condominiums best suited for young professionals who want less maintenance but still enjoy a great lifestyle near entertainment venues like Fountain Square or Paul Brown Stadium home to National Football team Bengals! In fact regional attractions like these not only attract tourists but they create hundreds if not thousands indirect jobs related directly or indirectly helping further stimulate local economy creating even more employment opportunities leading towards improving quality life enjoyed by residents throughout this vibrant community!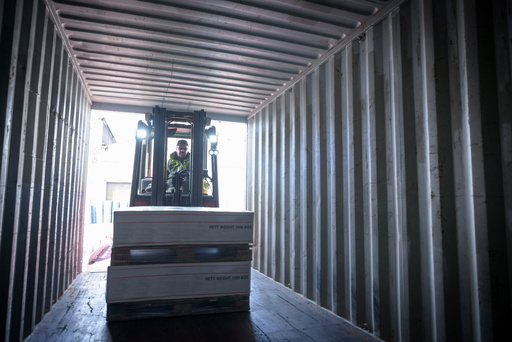 COMMON QUESTIONS CALLERS ASK ABOUT SHIPPING TO CINCINNATI
"We would like to move to the USA and am thinking of shipping furniture, what can we send in a shipping container to Cincinnati"
"You can send almost anything so long as it is legal,most types of goods, but you need to contact CargoMaster first"
"What is the size of a standard 20 foot shipping container"
"The size of a 20'shipping container is: Length 5.9m x Width 2.3m x Height 2.3m, a 20'shipping container holds approx 30 cubic meters, equivalent of a 3 bedroom house"
"What is the size of a 40'container"
"The size of a 40'container is: Length 11.9m x Width 2.35m x Height 2.35m, if you need to ship a car to the USA as well as furniture a 40'container is ideal, a 40′ container holds approx 60 cubic meters
"CargoMaster, what is the best way to pack a shipping container"
"CargoMaster will help you with how to pack shipping containers, years of experience means we know a thing or to about stuffing containers!. Packing ( industry term "stuffing") shipping containers is a relatively easy process. You should consider the weight of your cargo and then when packing distribute the cargo weight evenly around the container, try ratchet straps to secure your belongings, using old blankets (you can buy new packing blankets)  and plastic helps to ensure your goods do not get damaged . Unpacking the shipping container safely, should be a simple process (if your goods were packed correctly before departure, something to consider before you start packing!) Remember, when loading the container, do not load cargo right up against the container doors, so as to avoid cargo "spilling out" when you open the doors at your destination"  
"What's the best way (in terms of cost)  to ship to Cincinatti"
"It depends on the cargo you are thinking to transport, shipping containers to Cincinnati. are the most popular method ,however when you contact CargoMaster ask about other types of shipping too, including Break-Bulk, Flat Racks, Open Top Containers, High Cube Containers, Project shipping to Phoenix and surrounds   from Australia" 
"Where do you ship shipping containers to in the USA"
We ship containers to all top USA ports,  20 and 40ft containers (plus flat racks and break bulk shipping services too!) , CargoMaster offers weekly sailings to the USA with fast transit times.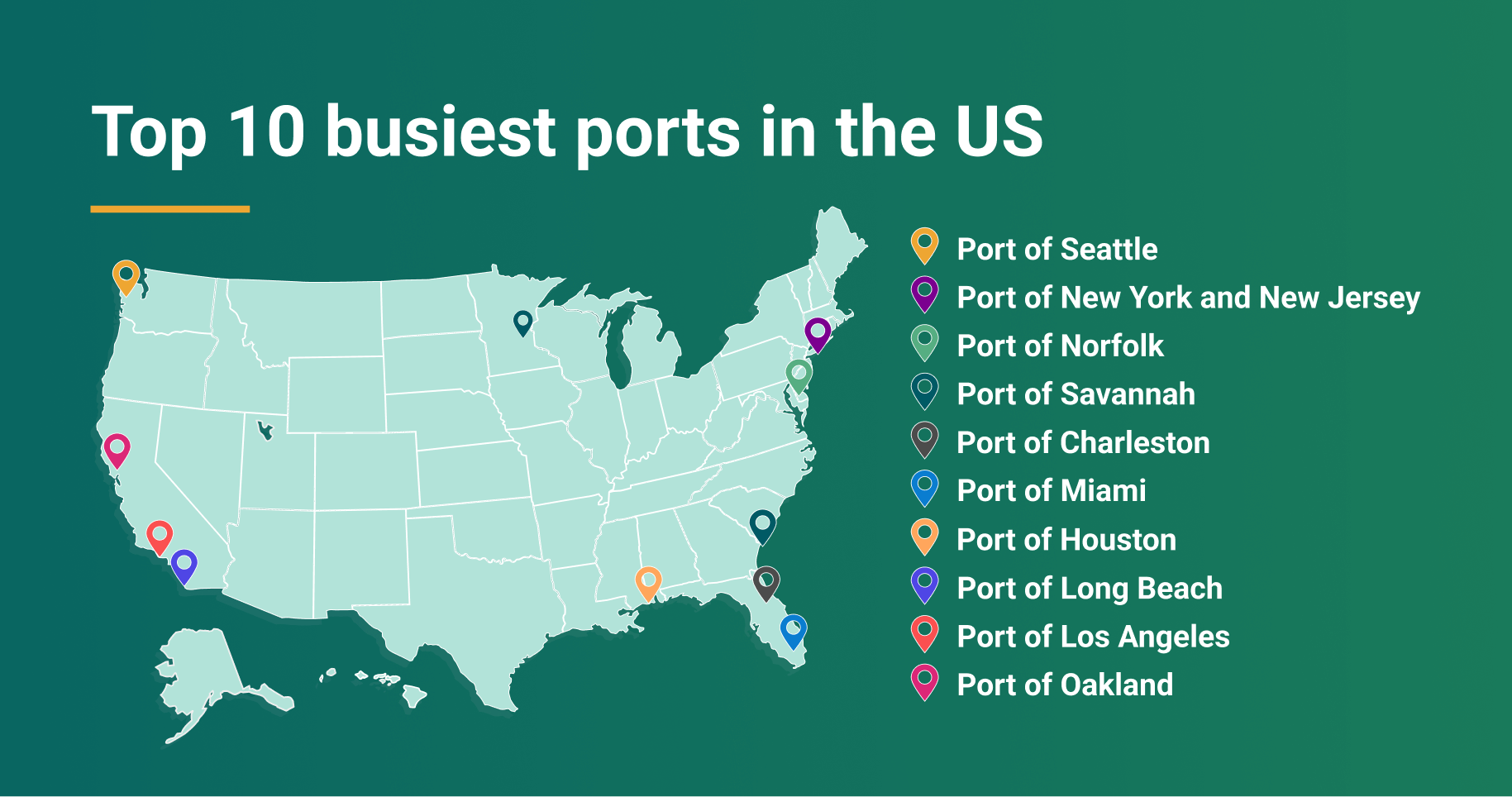 "Do you work with freight forwarders and shipping companies in the USA"
"CargoMaster works with AAA+ rated shipping lines (The worlds leading Lines, carefully selected over many years), see CargoMaster for professional advise about shipping to the USA. CargoMaster offers you an extensive road express network  available for shipping to all corners of the USA!"
"Who owns CargoMaster, who are the Directors"
"CargoMaster is owned by Grant Carroll, a New Zealander (who is based in Australia) more about CargoMaster click here . Remember, CargoMaster is a registered and protected  Australian Trademark, so no one else can copy CargoMaster.
"what should I look out for when choosing a Freight Forwarder to USA" 
" To begin with, look very closely at their website details (remember, it's easy to set up a website and call yourself a Freight Forwarding expert!), go to their about us page, do they give you any specific details about their company or experience, or is it all just spin. Find out when they were established (incorporated), you can easily check this on the ASIC website, click here to go to ASIC search, its a free Australian Government service!).  Remember, choosing the right freight forwarder is vital, choose the right freight forwarder and you will have a smooth shipping experience !
"Remember, avoid heavy fines and hold up expenses. The USA has strict import procedures, when shipping to the USA that require documentation and lodging within specific time frames! Happy Shipping to the USA from CargoMaster!" 
TO CONTACT CARGOMASTER SIMPLY TELEPHONE: 1300 767 136  24/7 AUSTRALIA WIDE!
TOP 10 SHIPPING CONTAINER DESTINATIONS TO THE USA
SHIPPING CONTAINERS TO LOS ANGELES
SHIPPING CONTAINERS TO SAN FRANCISCO
SHIPPING CONTAINERS TO WASHINGTON
SHIPPING CONTAINERS TO INDIANAPOLIS
SHIPPING CONTAINERS TO PHOENIX
SHIPPING CONTAINERS TO FORT WORTH
SHIPPING CONTAINERS TO SAN DIEGO
SHIPPING CONTAINERS TO ST LOUIS
SHIPPING CONTAINERS TO CHICAGO
SHIPPING CONTAINERS TO NEW YORK
SHIPPING CUSTOMERS TO HOUSTON
CALL  CARGOMASTER TELEPHONE: 1300 767 136 (AUSTRALIA-WIDE)
EMAIL: [email protected]