SEA FREIGHT PERTH
"Welcome to our site  for sea freight Perth CargoMaster boasts over 30 years transportation experience. moving all types of sea cargo from Perth world-wide and from all corners of the world to Perth. With CargoMaster as your sea freight partner, your backed with an extensive and ESTABLISHED international network of  technologically advanced sea freight specialists. CargoMaster KNOW-HOW comes with over 30 years transportation experience, many years experience indeed, a Sea Freight Company with vast experience and know- how."
SEA FREIGHT FORWARDING PERTH, WHAT ARE MY OPTIONS?
Basically if you are looking to move sea freight from Australia you have two options (other than break bulk or flat racks or Project cargo, which is described in more detail below) your options are FCL sea freight shipping (Full Container Load) or LCL shipping (Less Than Container Load, otherwise more commonly known as shared container). Full Container Load and Less Than Container load both have advantages and disadvantages compared to one another. CargoMaster offers International shipping services to private individuals (that are relocating internationally) and large and small business's that are trading commodities overseas.
"CargoMaster Know How comes with over 30 years transportation experience"
CALL CARGOMASTER ANYTIME: 1300 767 136
EMAIL: info@cargomaster.com.au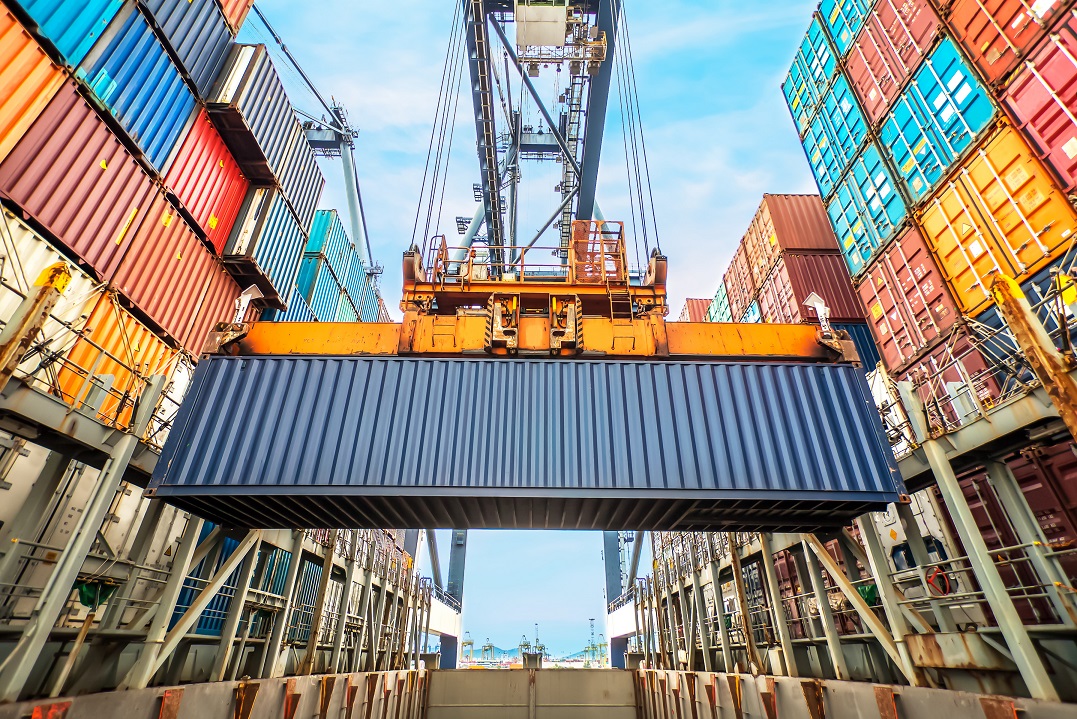 LESS THAN CONTAINER LOAD PERTH SEA FREIGHT FORWARDING (LCL) :
Consolidated Shipping Services (LCL, shipping) and Full Container Shipping Services (FCL shipping)  are weekly international sea freight services offered by renowned sea freight company  CargoMaster,  from and to Perth, WA, Australia. In Perth sea freight is consolidated in or around the suburb of Fremantle, at a security warehouse (accepting cargo between 0800hours and 1500 hours weekdays). CargoMaster clients are able to deliver their packed and labelled consignment direct to the packing facility or CargoMaster can collect your shipment from anywhere around Perth or Fremantle. For heavier shipments CargoMaster will dispatch what's called a  "tail lift truck" equipped with a pallet trolley to help with the job!.
The good people packing the containers in Perth are security cleared personnel. Packing containers daily with training, means they know how to handle your goods carefully and safely. If you intend to lodge your shipment directly to the warehouse, you will need to contact CargoMaster first, to get a booking number and documentation. Please note you cannot lodge cargo in Fremantle unless you have been issued with a booking number from CargoMaster and have completed all the required documentation. Once lodged your cargo will be palletised (or loaded directly) and loaded into the shipping container.
Comprehensive marine transit insurance is available to clients who use CargoMaster LCL shipping services. Please note, again you will need to book and organize with CargoMaster first. Certain additional documentation may be required before you can lock in your insurance cover. As stated on our home page CargoMaster has been fortunate enough not to have had an insurance claim due to damage or lost cargo in over 20 years.! CargoMaster will always try to make the shipping experience as stress free and as simple for clients as possible. Because of packing and unpacking/transshipments LCL sea freight will take longer than FCL in 95% of cases
"CargoMaster Shipping Containers with security, integrity and professionalism"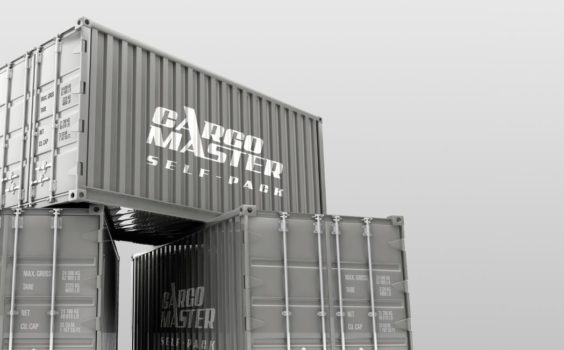 FULL CONTAINER LOAD PERTH SEA FREIGHT FORWARDING (FCL) :
CargoMaster offers weekly FCL shipping services from Perth. Before you book your international shipping containers you need to choose which size container is right for you. CargoMaster gives you two choices a 20ft international shipping container( 6 meters long, offers 30 cubic meters of packing space and hols 3 ,hold an actual weight of approx. 20 ton and  will hold the equivalent of a 3BRM house contents) or a 40ft international shipping container (12 meters long and 60 cubic meters of packing space, it holds twice the volume of a 20ft container) . Clients using CargoMasters popular Self Pack International Shipping Containers will pack belongings plus their motor vehicle in a 40ft container.. It is also worth noting a 40' container is not double the price of a 20' container ,meaning on most occasions you will get better value per cubic meter inside a 40' container.
The advantages of FCL international shipping Perth and sea freight shipping is that transit times are normally much faster (vessels sail weekly to and  from Fremantle to most major international cities). Another advantage is that once loaded at the port or point of origin the contents are not handled again until they reach their destination (unless inspected by customs or Quarantine ordering an unpack inspection ,which is very common when you are shipping to New Zealand from Australia. Once booked CargoMaster will organise the delivery of the empty shipping container to your nominated point in Perth or you may prefer to pack your shipping container in one of CargoMasters packing yard in Fremantle. If you are a family repositioning overseas and using one of CargoMasters Self Pack International Moving Containers you may want the container delivered to your home to pack, CargoMaster will check your address to ensure your property is suitable to position a shipping container. CargoMaster gives you up to 14 days to pack your container, so you have plenty of time no need to rush or stress, remember CargoMaster wants you to have a stress free experience when shipping overseas!.
BREAK BULK, OUT OF GUAGE AND PROJECT SHIPPING PERTH:
CargoMaster offers weekly services for break bulk shipping and shipping large items overseas. These types of services vary greatly between shipment , this area of international shipping should be left to only a few true Australian heavy shipping specialists with many years' experience (like CargoMaster with 35 years transportation experience) Once again, you need to be very careful when choosing a international freight forwarder to handle the shipping of heavy items overseas this is a specialised transportation mode .choosing the wrong freight forwarder could be devastating and cost you heaps of money (there are plenty of stories of freight forwarders failing when it comes to shipping heavy machinery overseas.!) The bottom line is Call CargoMaster if you need to ship heavy equipment from Perth!
"Why you should call CargoMaster for your International Sea Freight"
Genuine (real ) Perth sea freight forwarders and specialists, Professionals, based all around the world and dedicated to moving your sea cargo smoothly, quickly and cost effectively! KNOWLEDGE and KNOW-HOW.
CargoMaster understands the dynamic world of shipping and sea freight. CargoMaster offers you extensive experience with international freight documentation including, Seaway Bill, Bills Of Lading, Carnets, Letters Of Credit (and most types of titles to ownership). Maritime rules, regulations, laws, embassy certified documentation for middle eastern clients, and overseas country requirements. EXTENSIVE EXPERIENCE WITH INTERNATIONAL DOCUMENTATION
Over 20 years shipping heavy machinery overseas 
CargoMaster is renowned for delivering innovate, cost effective sea freight services
All CargoMaster personnel ( including the Directors) are SECURITY CLEARED .
For large project sea freight , bulk sea freight movements, valuable heavy sea cargo, established relationships with Australian and overseas based insurance companies. (ensuring your covered and protected)
Weekly international sea freight Perth services to most World-Wide cities with the fastest transit times
Services from and to Fremantle.
 "CargoMaster Know How comes with over 30 years transportation experience"
CALL CARGOMASTER ANYTIME: 1300 767 136
EMAIL: info@cargomaster.com.au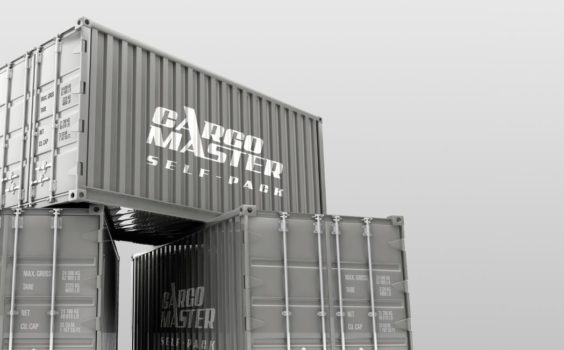 "CargoMaster moving sea freight with security, integrity and professionalism"
SEA FREIGHT FORWARDING PERTH

PERTH
INTERNATIONAL SEA FREIGHT PERTH

SEA CARGO PERTH