Sea Freight Shipping | CargoMaster™ Services
CargoMaster® Simply focused on delivering, choose from over 300 world-wide centres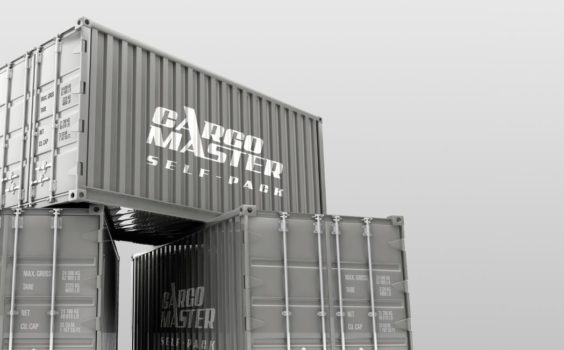 Welcome, Grant Carroll, the Managing Director of CargoMaster boasts over 30 years of transportation experience, Shipping everything from sea freight containers to heavy machinery and industrial equipment around Australia and all around the world. "I have many years' experience as a transportation professional with vast experience and know-how."
CargoMaster, moves sea freight with security, integrity and professionalism.
Welcome to CargoMaster's sea freight shipping site. CargoMaster offers you an extensive global network of International freight forwarders. CargoMaster boasts over 30 years transportation experience and KNOW-HOW moving all types and sizes of international sea freight and air freight shipping to and from Australia. CargoMaster works with a broad range of clients, from multi national companies shipping heavy machinery and industrial equipment out of gauge (oversize dimensions) to families using CargoMaster's Self pack international shipping containers for international relocations.

When you call on CargoMaster to help with your international sea freight, you're backed by one of Australia's most trusted Sea Freight Companies  a specialist freight forwarder with an established and extensive international freight network capable of moving almost anything to almost anywhere in the world! CargoMaster sea freight services include assisting with and certifying international documentation, providing advice in relation to overseas customs requirements and regulations, assisting with hazardous cargo shipping and documentation, and many years experience working with Airway Bills, Seaway Bills, Bills Of Lading and most types of title to ownership documentation. As a smaller international freight forwarder with extensive letters of credit, services, and independent freight, CargoMaster SELF PACK SHIPPING and shipping large items overseas from Australia to all countries. Are you looking for sea freight services? Are you thinking of relocating moving overseas shipping containers overseas with a self pack international moving containers? Alternatively, if you are a business, you may be looking to move overseas, or do you need to move bulky or heavyweight cargo with shipping containers or flat racks? Why not contact the international freight team that truly delivers? The CargoMaster team are sea freight specialists with over 20 years experience moving sea cargo from Australia to all corners of the world! When it comes to international sea freight services or self-pack international shipping, CargoMaster has you covered. With CargoMaster sea freight services, you can move almost anything to almost anywhere!
Why Choose Sea Freight Consolidation Services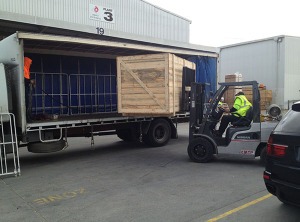 CargoMaster Australia sea freight consolidation services are available from Sydney, Melbourne, Brisbane, Perth, Adelaide, Canberra, Newcastle, Southern NSW (Sydney Gateway), The Gold Coast (Brisbane Gateway), Darwin (Brisbane Gateway), Townsville ,Mackay and the Sunshine coast ( Brisbane Gateway), Hobart and Launceston (Melbourne Gateway), Port Hedland, Karratha, and the North West (Perth Gateway). Basically, it does not matter where in Australia you are located. CargoMaster can organize your LCL (less than a container load) sea freight shipment.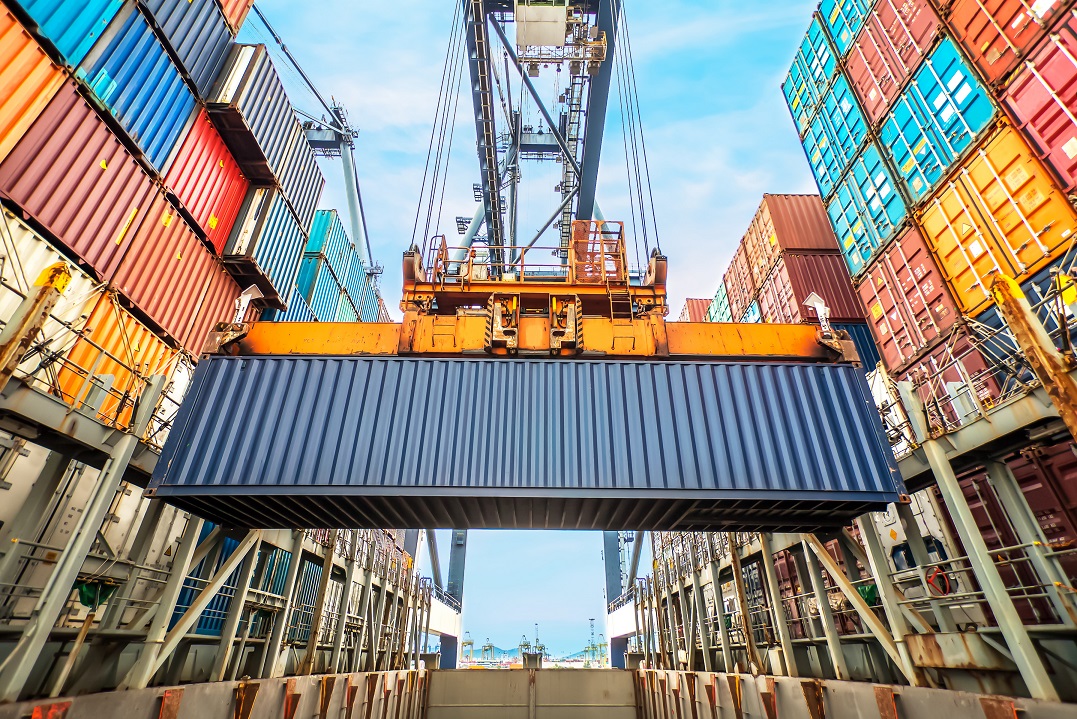 One of the transportation industry's Golden Rules is "the less hands that touch the CARGO the better so true! meaning of course, that the more often cargo is handled, the greater the chance of the goods being "misdirected," or even worse, damaged, or worse still, lost in transit. Fortunately (touch wood), CargoMaster has not had a report of damaged or lost cargo in over 20 years. Why? Maybe we are lucky, or it could be that CargoMaster is very careful to advise clients what is suitable for LCL transportation and what is not!  It's all about the way the goods are packaged and handled, making sure boxes are not too heavy so they can be handled easily and not "dropped" (because of too much weight). The way the goods are labeled, if cargo is fragile, then fragile stickers or "this way up" stickers are used. CargoMaster will ensure packers are aware of any special requirements for a particular consignment. Another important thing about the benefit of CargoMaster, will not mix your valuable goods (for example, your antique chest of drawers being loaded into a shipping container with heavy steel mining equipment or tractor parts, for example). Some less experienced freight forwarders will just stuff your precious cargo into any old container going to the destination you require without any thought whatsoever as to what could happen (in the way of damage). CargoMaster knows what's loaded into containers, and if your cargo is not suitable to travel as LCL cargo because of the possibility of damage or for any other reason, CargoMaster will be upfront with you and advise you as such. In fact, CargoMaster is happy to suggest an alternative "reliable and established" international carrier. Knowing what to pack, how to pack, where to pack, how to label, how to package goods for international transportation, how to mark goods and How to Load Containers Comes with Experience, and CargoMaster Offers 35 Years of Transportation Experience! For example, you will see "cowboys" advertising on the internet claiming they are removalists when in reality they are not (not even licensed as such), but they are out there looking for their next "quick meal". They will advertise that they will load containers at your door and other nonsense, offering dirt cheap rates.
---
Don't risk it, choose an experienced and established Freight Forwarder
CargoMaster shipping containers with security, integrity and professionalism for over 20 years

FAQ'S Callers Ask About Sea Freight
How does sea freight work? What is sea freight?
Sea freight, or international sea freight, is a mode of international transportation. Sea freight is the oldest mode of international transportation. Sea freight gives you the ability to ship large quantities and small quantities cost-effectively. Most sea freight is transported in 20ft and 40ft containers onboard container ships. Once cargo is packed into containers, the containers are then loaded onto vessels and transported to their ultimate destination.
The average number of containers loaded onto a vessel is 15,000, some vessels can carry up to 24,000 containers.
There are many different ways to transport goods by sea freight:
FULL CONTAINER LOADS (or FCL) are probably the most popular and cost-effective way to move international freight. You will be provided with a shipping container, which is returned when the container is unloaded at the destination. FCL is the cheapest way in terms of cost per cubic meter to move general cargo.
LESS THAN A CONTAINER LOAD (or LCL) Another popular way to move international sea freight. LCL cargo is consolidated into 20 and 40 containers with other shipments going to the same destination. LCL charges are calculated based on the size and weight of your cargo (whichever is greater). LCL transit times will be longer than FCL as containers need extra time for packing at the consolidators yard.
BREAK BULK SHIPPING: Break bulk shipping services are designed for large, heavy, or awkward cargo, cargo that will not fit into a container. Often heavy industrial machinery and mining machinery are carried by break bulk services.
VESSEL CHARTER AND BULK SHIPMENTS Australia exports all types of bulk cargo including coal, iron ore, sugar, grain to name a few.
What are the benefits of international shipping?
Cost-effective: In comparison to international courier by air freight, sea freight is cheaper when shipments weigh more than 100 kg or consist of multiple cartons.
Carbon-efficient solution: Shipping by sea is environmentally friendly because it has a low carbon footprint as compared to other modes of transport.
Suitable for bulk goods: out of gauge or heavy and large, awkward goods can be easily transported by sea freight shipping because cargo ships have a large capacity.
LESS RESTRICTIONS: International shipping does not have limitations on the type of goods that can be carried unlike air freight, which is very strict and controlled. Much less emphasis in HAZ CARGO compared to air freight.
How long does sea freight take?
Sea freight transit times vary according to the origin and destination of the sea freight. Another factor to consider when shipping sea freight is the route the vessel is taking, some routes are quicker to certain destinations than others. Sea freight transit times will be quicker if your goods are shipped in a vessel with a direct service. If your shipment is to be transshipped, the transit time will be longer compared to a direct sea freight service.
Why are freight rates from China so high?
Strange question, we believe sea freight rates from China are very competitive. Please note CargoMaster does not handle sea freight from China.
Why is freight costs increasing?
Freight costs (like most things in our world TODAY) rise over time. An increase in the cost of freight may be due to a number of factors including, an increase in fuel prices, or larger than normal sea freight volumes, or the value of the US$ against other global currencies.
What is sea freight?
Sea freight is a description given to goods that are transported around the world (or a country) in ocean-going cargo vessels. Sea freight is the oldest form of global transportation. Sea freight is normally utilized when commodities are not that urgent that air freight is needed. Generally sea freight cargo is larger than air freight.
Why use Sea Freight?
If you want to trade on the global stage and need to move large cargo sea that isn't urgent enough to require a more expensive air freight service then sea freight is your best option. Sea freight is normally heavier or larger than air freight.
How does sea freight work?
There are many different types of sea freight services. Shipping containers are the most popular and come in various sizes, 20 and 40 ft shipping containers are most common. Empty shipping containers are normally delivered to the shipper for packing, or the shipper can pack in CargoMasters packing yard. Once the sea freight container is packed it is collected and loaded onto a vessel for transportation overseas?
Is sea freight cheaper than air freight?
Sea freight is actually cheaper than air freight. Keeping in mind that sea freight will take longer than air freight and may require more handling than air freight too. Air freight is great for time-sensitive goods or fragile or valuable cargo. Call CargoMaster for sea freight quotes.
How much does sea freight cost?
The cost of sea freight will depend upon several factors, like the origin and destination of the freight and the size, weight, and dimensions of the goods. Another factor will be the type of freight you intend to ship and the method used to ship the cargo.
Why is sea freight so expensive?
There are many reasons for sea freight rates to increase; it could be that volumes are extremely high or that the price of fuel has risen or maybe the value of the US dollar has fallen. All of these factors will influence the cost of sea freight.
How long does it take to ship a container to the UK?
Transit time from Australia to the UK is approx 30 days depending on the shipping company you use. CargoMaster offers weekly services from all Australian capital cities to most major UK ports, including Tilbury, Southampton, and Felixstow.
What is the approx. transit time when shipping from Australia to the USA?
With a CargoMaster-selected vessel, your transit time could be as quick as 30 days depending on the destination port in the USA.
Why should I use CargoMaster for my sea freight from Australia?
When you work with CargoMaster, you get CargoMaster KNOW-HOW, which comes with over 30 years of transportation experience. Genuine transportation professionals have the know-how needed to move your belongings safely, quickly, and smoothly. Don't get caught out by so-called "experts" offering low-cost sea freight services making false claims. Remember, it's easy to set up a website on the internet and try to be like CargoMaster.
Contact A Specialist Call CargoMaster: 1300 767 136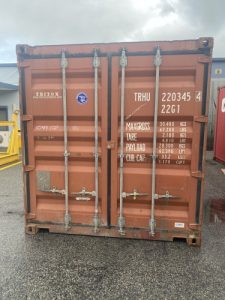 LOOK closely when choosing your international freight forwarder, be careful, don't be fooled, (an unlicensed company may even negate your insurance cover). If you need a furniture removalist then you should contact or engage a professional removalist (that is licensed) and established then at least you will have some "come back" if you do have problems. Call CargoMaster if you need advice about what company to choose and who you should stay away from.!. Remember you are looking for an established professional, not a pretty, fancy website with lots of pictures and endless positive fake reviews! Do your homework or it could cost you dearly! Engage a freight forwarder like CargoMaster with the KNOW-HOW to get your goods to their ultimate destination smoothly and cost effectively. CargoMaster often rejects cargo because it is not suitable to ride in certain containers, CargoMaster would rather not handle your cargo if there is any likely chance of damage. CargoMaster is focused on getting your goods to their destination without any problems, only want Happy, satisfied customers! CargoMaster's sea freight consolidation service is the most cost-effective way to transport goods around the world relatively quickly and safely. Consolidation of sea freight takes a little extra time so you can expect longer transit times compared to Full Container Loads (FCL).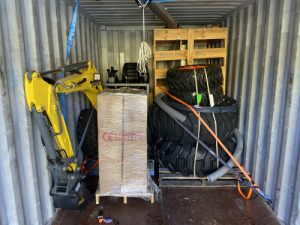 Unless consigned to certain ports in Asia your sea freight consolidated shipment will likely be transhipped in Singapore or one of the other world-wide "HUBS". To explain how this works, for example, your shipment from Australia is marked for delivery in the USA, it will go from Australia to Singapore, where it will be "reloaded "(destuffed and restuffed) into another container (with other cargo, destined for the same port in the USA). Because of time take to load, reload, tranship LCL cargo can take 4-5 weeks longer that FCL shipments. Some destinations from Australia are not transhipped it which case transit time will be quicker but still not as fast as FCL container shipments. CargoMaster offers weekly consolidation services to most major cities around the world.
CargoMaster KNOW HOW comes with 35 years experience
Call CargoMaster: 1300 767 136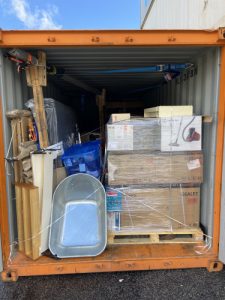 Heavy Sea freight services for shipping heavy equipment and shipping industrial machinery. Many options, 20ft and 40ft sea freight containers and flat racks. If you are looking for an international moving company, see the team at CargoMaster and ask for information about self-pack international shipping containers. Smaller shipments? No problems, weekly, less than container load consolidation services are available. Really easy to use and a great way to move pallet size loads around the globe, packing containers daily in Sydney, Melbourne, Brisbane, Perth, and Adelaide to almost anywhere in the world. CargoMasters offers weekly consolidated sea freight services for sea freight to the USA and sea freight to the UK, CargoMaster delivers all over the world! CargoMaster's extensive range of nationwide and international air freight and sea freight services includes air freight Australia for domestic air cargo services, overnight air freight and urgent same day air freight across Australia and international air freight to all corners of the globe!
CargoMaster door to door sea freight world-wide
Containers packed daily, vessels sailing weekly, call NOW

Mining industries
Sea and air freight services (and air freight services for urgent freight) Construction industries
Delivered via Sea Freight across Australia Heavy industrial machinery
Experts in international shipping of earthmoving equipment and heavy industrial machinery via international sea and air freight.
Professional Logistics services offered by CargoMaster
To and from over 300 cities
Popular sea freight services offered by CargoMaster
CargoMaster® "Sea freight services that move your dollar further"
Whether you are a private individual relocating overseas and seeking self-pack moving containers to ship your personal belongings or are in business and regularly use import and export 20′ and 40′ shipping containers, CargoMaster is the one to call. CargoMaster also offers LCL (less than a container load) sea freight services worldwide. Containers are packed daily, including sea freight consolidation options for Pacific Islands Freight.
CargoMaster delivers to our customers personalized international freight services and tailored freight solutions that will suit their individual sea freight requirements. From pallet loads to oversize and heavy sea cargo, CargoMaster will save you too! CargoMaster works with a proven and experienced team of international freight forwarders located all around the world. We offer import and export sea freight consolidation services that are ideal for smaller consignments like crates, pallets, and boxes.
Our import sea freight service is available to all Australian capital cities. CargoMaster provides self-packaging moving containers for the overseas export of personal effects. Our reliable and economical sea freight solutions include consolidated consignments for Less than a Container Load (LCL) shipment through to international sea freight services for Full Container Load (FCL) shipments.
---
Thank-you for contacting us, it's great that you have selected our contact us page, we appreciate the opportunity, if your shipment relates to air freight or less than a container load sea freight, please include the weight and dimensions of each piece in your request. We look forward to working with you, please feel free to call at any time.