SHIPPING CONTAINERS  TO ST LOUIS

AUSTRALIA'S BEST USA SHIPPING CONTAINER PRICES"

"CargoMaster offers you over 35 years transportation experience, when you call on CargoMaster, you can be sure your goods are in safe hands! CargoMaster is renowned for delivering cost effective Shipping Container solutions to ST Louis and all around the USA!. An International sea freight shipping company with, many years experience indeed. Transportation  PROFESSIONAL's, with vast experience and know-how." 
SEA FREIGHT CONTAINERS , AUSTRALIA- ST LOUIS,USA SPECIALISTS
CARGOMASTER KNOW-HOW COMES WITH 35 YEARS INDUSTRY EXPERIENCE"
"INTERNATIONAL AIR FREIGHT NETWORK AND FREIGHT FORWARDERS WORLDWIDE"
CALL CARGOMASTER NOW: 1300 767 136
INFO@CARGOMASTER.COM.AU
"Why you should call CargoMaster for your shipping containers  to St Louis"
REAL FREIGHT SPECIALISTS, professionals with real experience on call and available to help you with all your documentation and international transportation requirements
Regular ,Weekly services to most cities in the USA , with the fastest transit times. Air freight consolidation services to selected centres from Australia.Electronic tracking available
With CargoMaster your backed  by a company that offers extensive international transportation resources
An established and proven USA Shipping network (no silly, fast talking salesman or spin!)
Services from and to Sydney, Melbourne, Brisbane, Adelaide, Perth, Canberra, Hobart and Darwin.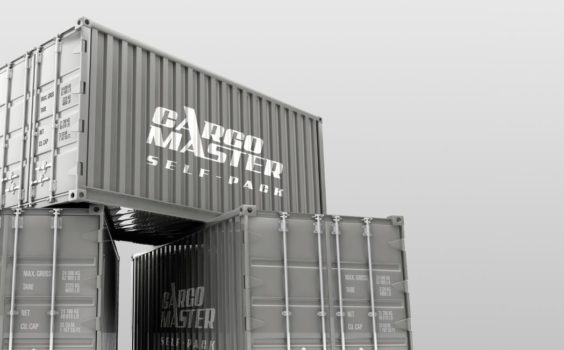 PLEASE NOTE NO SERVICES TO RUSSIA OR CHINA:
"CargoMaster believes all Nations citizens have a right to choose, to co-exist and to be free. CargoMaster does not handle freight to or from Russia and/or China"
"SPECIAL RATES FOR ANYONE MOVING TO ST LOUIS CALL NOW"
"GUARANTEED AUSTRALIA'S BEST SHIPPING CONTAINERS TO THE USA"
"SHIPPING HEAVY MACHINERY AND INDUSTRIAL EQUIPMENT TO ST LOUIS"
"CALL NOW: 1300 767 136
ASK CARGOMASTER ABOUT SHIPPING TO ST LOUIS AND THE USA
Shipping containers have become an increasingly popular way to transport goods across borders, and St Louis is no exception. With its convenient location on the Mississippi River, the city is a great destination for many types of cargo. For those looking to move from Australia to St Louis, shipping containers can provide an ideal solution.
Shipping containers are not only cost-effective but also provide a secure and efficient way to move large items such as furniture and appliances. Because the containers come in different sizes, you can easily find one that will best suit your needs – even if you are transferring items from multiple locations in Australia. The global shipping container industry has grown significantly over the past few years, with more than 20 million TEU (twenty-foot equivalent units) shipped worldwide each year.
When transferring your items in shipping containers to St Louis from Australia, there are several considerations that need to be taken into account. Firstly, you need to ensure that all of your items will fit inside the container, as well as take into account any additional charges for overloading. Secondly, you must check whether the relevant import restrictions or quarantine laws apply when shipping into the US – especially when it comes to food or animal products coming from Australia. Finally, consider any additional paperwork that may be required before shipment takes place, such as customs forms or certificates of origin.
Relocating from Australia to St Louis is not only a daunting task but also a financially demanding one – so it pays off to do some research beforehand and look for ways of cutting down costs without sacrificing quality of service or safety measures. In this regard, using a reliable international freight forwarding company like CargoMaster can help ensure that everything runs smoothly and efficiently when it comes time for your move overseas. From helping you choose the right size/type of shipping container through Customs clearance services upon arrival at St Louis port facility and beyond – they offer comprehensive solutions tailored specifically to meet your requirements every step of the way!
Overall; while relocating from Australia to St Louis has its challenges – with proper planning and professional assistance; it's very much possible and quite achievable! CargoMaster's shipping containers offer an affordable option when looking at how best to transfer large amounts of possessions or stunningly delicate items across international borders safely and securely – making them a wise choice for anyone looking at relocating overseas!
ABOUT ST LOUIS
St Louis is a city located in the state of Missouri and is the second-largest metropolitan area in the state. It is often referred to as the Gateway to the West due to its role in westward expansion and its location at the meeting point of two major rivers, the Mississippi and Missouri Rivers. St Louis has a long history, having been founded in 1764 by French fur traders Pierre Laclède and Auguste Chouteau. In 1803, it was part of the Louisiana Purchase that saw America double in size with an agreement between France and America that saw France sell 828,000 square miles of land west of the Mississippi River to America for only $15 million.
The city boasts a population of just over 300,000 people, making it one of America's fifty most populous cities. St Louis covers an area of 66 square miles, making it smaller than some other major U.S cities such as Los Angeles which covers over 500 square miles or New York City which occupies more than 300 square miles. Despite this, St Louis is a densely populated city with around 4500 people per square mile which is well above average for American cities.
St Louis is also renowned for its manufacturing industry with companies such as Boeing, Anheuser-Busch (the maker of Budweiser beer), Monsanto Company (the producer of genetically modified crops) and Emerson Electric all having production plants located in St Louis. The Port of St Louis sits on both sides of the Mississippi River just upstream from its confluence with the Missouri River providing direct access to international markets via shipping traffic downriver while also acting as a hub for goods coming into or leaving outbound trains serving most parts US states east of the Rocky Mountains.
Economically speaking St Louis has faced challenges recently; though there are some signs that things are starting to improve in terms of job growth and housing market performance since 2018 when Forbes Magazine ranked St Louis among America's 10 most dangerous cities alongside Oakland, Detroit, Memphis and Cleveland according to FBI statistics. This year saw unemployment numbers decrease while home prices have seen some modest increases after years of declining values following the 2008 recession.
Though challenges remain there has been progress made regarding investment into revitalizing certain areas within St louis such as The Grove neighborhood which had seen significant blighted properties but through ramped up investments from public organizations like Saint Louis City Hall along with private businesses such as Mission BBQ who opened their third restaurant location at The Grove this past December looking to encourage more economic activity within one once blighted section now undergoing revitalization efforts seeing increased foot traffic due to events like concerts held at nearby Forest Park were drawing visitors from across St louis County helping to transform this area into something more vibrant then what it once was several years prior .
In conclusion despite all its struggles these past few years St Louis certainly appears poised for greater success going forward with encouraging signs being seen all throughout this great city that dates back centuries still serving as a vital link between East Coast and West Coast destinations within America being known fondly still today as "The Gateway To The West"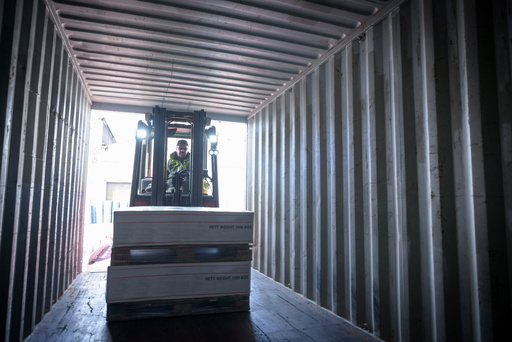 COMMON QUESTIONS CALLERS ASK ABOUT SHIPPING TO SAN DIEGO
"We would like to move to the USA and am thinking of shipping furniture, what can we send in a shipping container to SAN DIEGO"
"You can send almost anything so long as it is legal,most types of goods, but you need to contact CargoMaster first"
"What is the size of a standard 20 foot shipping container"
"The size of a 20'shipping container is: Length 5.9m x Width 2.3m x Height 2.3m, a 20'shipping container holds approx 30 cubic meters, equivalent of a 3 bedroom house"
"What is the size of a 40'container"
"The size of a 40'container is: Length 11.9m x Width 2.35m x Height 2.35m, if you need to ship a car to the USA as well as furniture a 40'container is ideal, a 40′ container holds approx 60 cubic meters
"CargoMaster, what is the best way to pack a shipping container"
"CargoMaster will help you with how to pack shipping containers, years of experience means we know a thing or to about stuffing containers!. Packing ( industry term "stuffing") shipping containers is a relatively easy process. You should consider the weight of your cargo and then when packing distribute the cargo weight evenly around the container, try ratchet straps to secure your belongings, using old blankets (you can buy new packing blankets)  and plastic helps to ensure your goods do not get damaged . Unpacking the shipping container safely, should be a simple process (if your goods were packed correctly before departure, something to consider before you start packing!) Remember, when loading the container, do not load cargo right up against the container doors, so as to avoid cargo "spilling out" when you open the doors at your destination"  
"What's the best way (in terms of cost)  to ship to St Louis"
"It depends on the cargo you are thinking to transport, shipping containers to St Louis. are the most popular method ,however when you contact CargoMaster ask about other types of shipping too, including Break-Bulk, Flat Racks, Open Top Containers, High Cube Containers, Project shipping to St Louis and surrounds   from Australia" 
"Where do you ship shipping containers to in the USA"
We ship containers to all top USA ports,  20 and 40ft containers (plus flat racks and break bulk shipping services too!) , CargoMaster offers weekly sailings to the USA with fast transit times.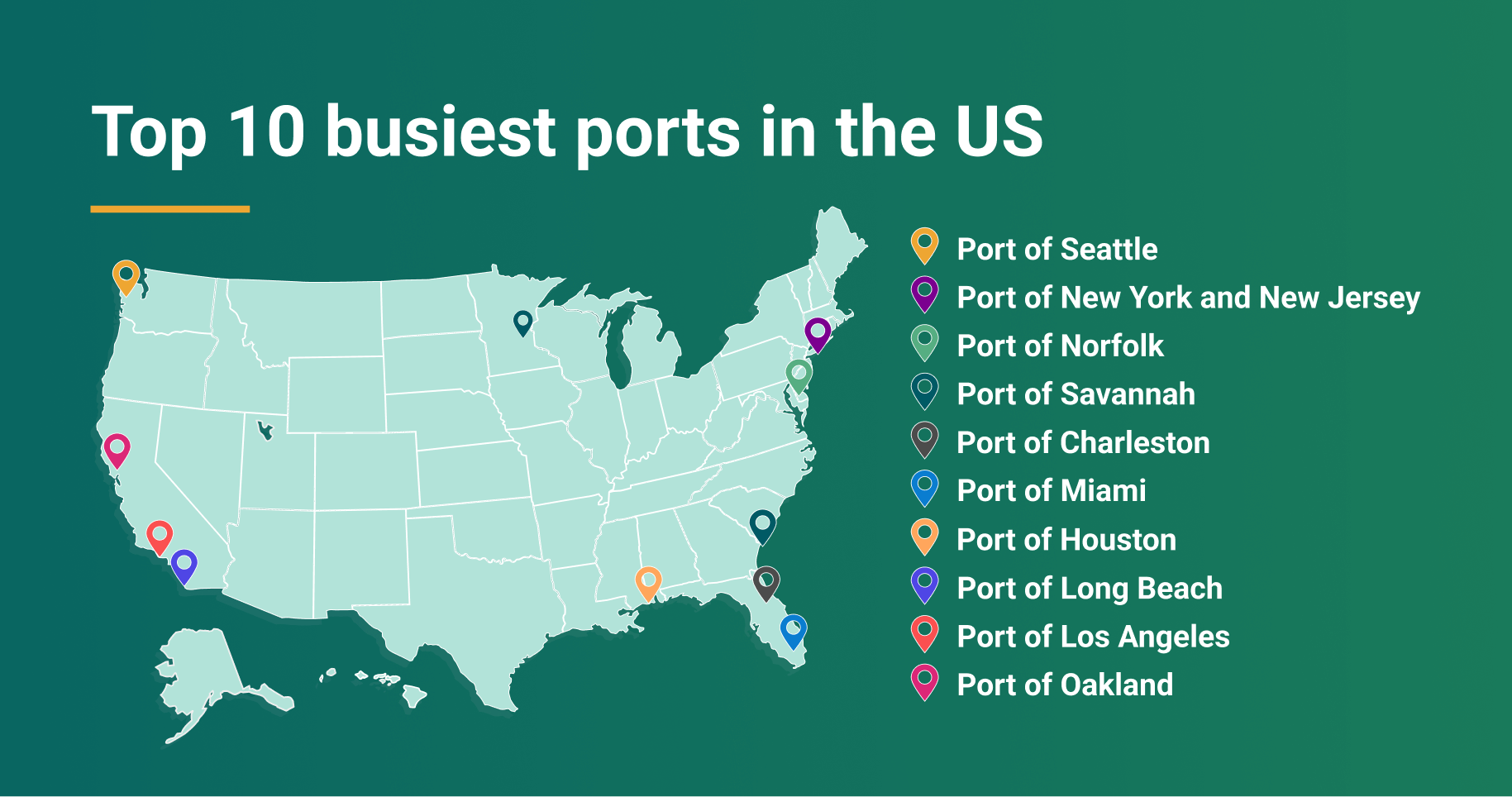 "Do you work with freight forwarders and shipping companies in the USA"
"CargoMaster works with AAA+ rated shipping lines (The worlds leading Lines, carefully selected over many years), see CargoMaster for professional advise about shipping to the USA. CargoMaster offers you an extensive road express network  available for shipping to all corners of the USA!"
"Who owns CargoMaster, who are the Directors"
"CargoMaster is owned by Grant Carroll, a New Zealander (who is based in Australia) more about CargoMaster click here . Remember, CargoMaster is a registered and protected  Australian Trademark, so no one else can copy CargoMaster.
"what should I look out for when choosing a Freight Forwarder to USA" 
" To begin with, look very closely at their website details (remember, it's easy to set up a website and call yourself a Freight Forwarding expert!), go to their about us page, do they give you any specific details about their company or experience, or is it all just spin. Find out when they were established (incorporated), you can easily check this on the ASIC website, click here to go to ASIC search, its a free Australian Government service!).  Remember, choosing the right freight forwarder is vital, choose the right freight forwarder and you will have a smooth shipping experience !
"Remember, avoid heavy fines and hold up expenses. The USA has strict import procedures, when shipping to the USA that require documentation and lodging within specific time frames! Happy Shipping to the USA from CargoMaster!" 
TO CONTACT CARGOMASTER SIMPLY TELEPHONE: 1300 767 136  24/7 AUSTRALIA WIDE!
TOP 10 SHIPPING CONTAINER DESTINATIONS TO THE USA
SHIPPING CONTAINERS TO LOS ANGELES
SHIPPING CONTAINERS TO SAN FRANCISCO
SHIPPING CONTAINERS TO WASHINGTON
SHIPPING CONTAINERS TO INDIANAPOLIS
SHIPPING CONTAINERS TO PHOENIX
SHIPPING CONTAINERS TO FORT WORTH
SHIPPING CONTAINERS TO SAN DIEGO
SHIPPING CONTAINERS TO ST LOUIS
SHIPPING CONTAINERS TO CHICAGO
SHIPPING CONTAINERS TO NEW YORK
SHIPPING CUSTOMERS TO HOUSTON