SHIPPING CONTAINERS  TO CHICAGO

AUSTRALIA'S BEST USA SHIPPING CONTAINER PRICES"

"CargoMaster offers you over 35 years transportation experience, when you call on CargoMaster, you can be sure your goods are in safe hands! CargoMaster is renowned for delivering cost effective Shipping Container solutions to Chicago\ and all around the USA!. An International sea freight shipping company with, many years experience indeed. Transportation  PROFESSIONAL's, with vast experience and know-how." 
SEA FREIGHT CONTAINERS , AUSTRALIA- CHICAGO,USA SPECIALISTS
CARGOMASTER KNOW-HOW COMES WITH 35 YEARS INDUSTRY EXPERIENCE"
"INTERNATIONAL AIR FREIGHT NETWORK AND FREIGHT FORWARDERS WORLDWIDE"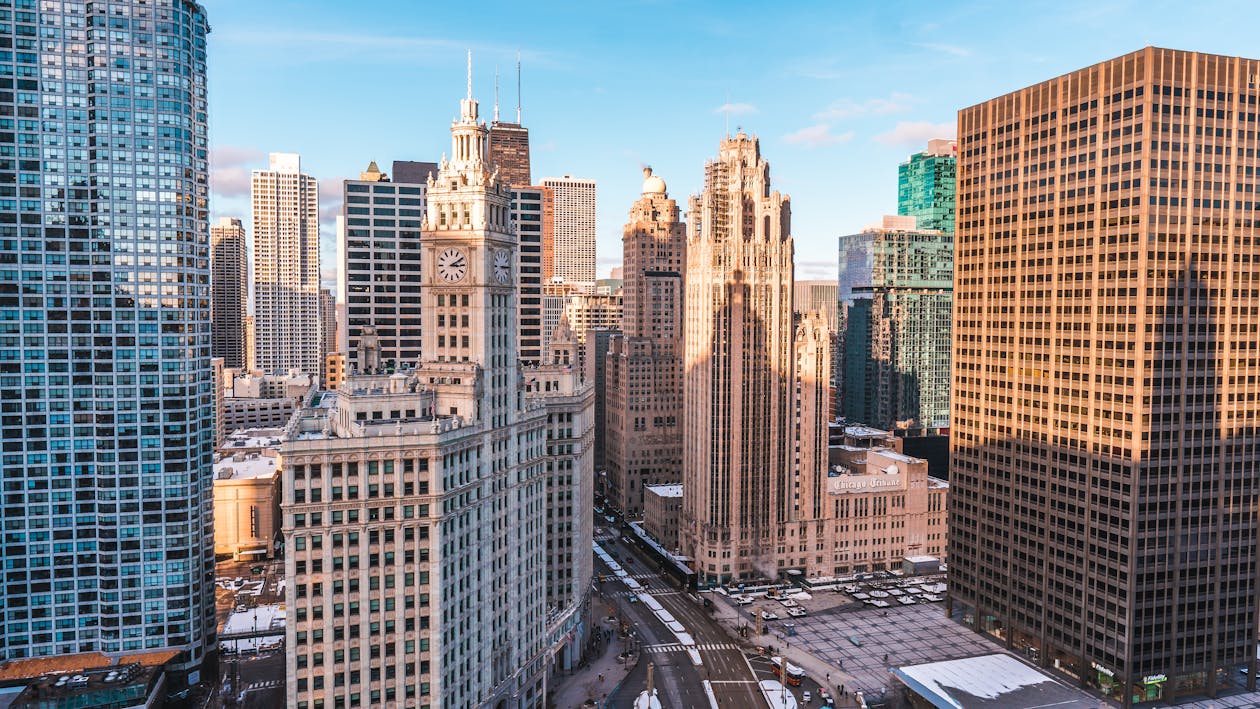 CALL CARGOMASTER NOW: 1300 767 136
INFO@CARGOMASTER.COM.AU
"Why you should call CargoMaster for your shipping containers  to Chicago"
REAL FREIGHT SPECIALISTS, professionals with real experience on call and available to help you with all your documentation and international transportation requirements
Regular ,Weekly services to most cities in the USA , with the fastest transit times. Air freight consolidation services to selected centres from Australia.Electronic tracking available
With CargoMaster your backed  by a company that offers extensive international transportation resources
An established and proven USA Shipping network (no silly, fast talking salesman or spin!)
Services from and to Sydney, Melbourne, Brisbane, Adelaide, Perth, Canberra, Hobart and Darwin.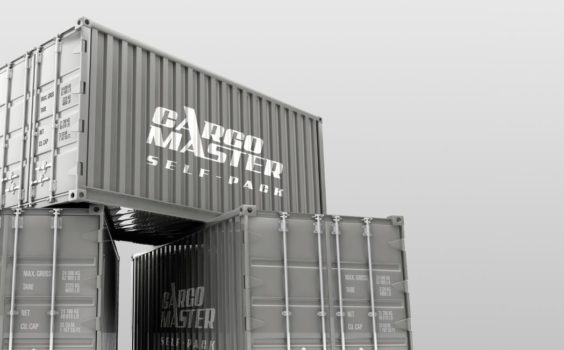 PLEASE NOTE NO SERVICES TO RUSSIA OR CHINA:
"CargoMaster believes all Nations citizens have a right to choose, to co-exist and to be free. CargoMaster does not handle freight to or from Russia and/or China"
"SPECIAL RATES FOR ANYONE MOVING TO CHICAGO CALL NOW"
"GUARANTEED AUSTRALIA'S BEST SHIPPING CONTAINERS TO THE USA"
"SHIPPING HEAVY MACHINERY AND INDUSTRIAL EQUIPMENT TO CHICAGO"
"CALL NOW: 1300 767 136
ASK CARGOMASTER ABOUT SHIPPING TO CHICAGO AND THE USA
Shipping Containers: An Overview for International Trading and Relocating from Australia to Chicago
CargoMaster organises the transportation of international Shipping containers all over the world for customers transporting goods and services. From flat racks to project cargo, there is a wide range of options when it comes to shipping containers. In Australia, the main cities,  Sydney, Melbourne, Brisbane, Perth, Adelaide, Darwin, Townsville, Canberra and Cairns, Hobart, Launceston and the Gold Coast each have their own unique container packing options to suit individual needs.
When it comes to trading goods or relocating from Australia to Chicago in North America's Midwest region, however, shipping containers play an integral role in ensuring that customers receive items in a timely and safe manner. To do this efficiently requires the help of freight forwarders like CargoMaster who can arrange for a shipment's contents and documentation to be delivered safely and on time. The services of a reputable shipping company should also be sought out to ensure that items arrive at their destination fast and securely.
In some cases when dealing with international trading or relocating from Australia to Chicago – or any other destination – containers may need to go through customs clearance procedures before they can enter different countries. This means that customers must familiarise themselves with the customs process in both countries involved (Australia and the US). Doing so will ensure they are aware of what taxes or fees may apply before making any decisions regarding shipping methods.
The cost of using a shipping container is affected by its size as well as what type of cargo is being transported – whether it is general goods or something more specific such as dangerous or hazardous materials. It is also important to take into account transit times which depend on how far apart two locations are located; the closer they are together the faster delivery will be but if they're far apart this could mean significantly longer transit times for those goods arriving in their new home.
When selecting the right type of shipping container for your needs you should consider several factors including its size (length x width x height), capacity (what type of cargo can be loaded) as well as loading/unloading capabilities (in terms of weight restriction). Shipping companies offer many different types depending on your needs from standard sizes which are suitable for most general cargo up to specialized containers designed specifically for carrying heavy loads such as machinery and equipment parts.
In addition to choosing the right type of container there are other considerations such as packaging requirements which vary between countries depending on regulations set by USA customs authorities – knowing these rules is essential if goods are expected arrive at their destination without any issues. Customers should also investigate various transportation options available so they can pick one that best suits their budget and timeframe including road freight (trucks), rail freight (trains) or sea freight (ships).
The transport industry has come along way in terms utilising efficient methods when it comes sending goods overseas via sea freight services  – especially since technology has now allowed them track shipments' progress across multiple stages via GPS tracking systems installed inside containers themselves allowing customers peace-of-mind knowing where exactly their item currently resides during transit times.
Finally, always remember when considering international trading or relocating from Australia to Chicago – use only trusted partners like Cargomaster who offer reliable services backed by experience within the industry giving customers total confidence their items will reach their desired destinations quickly and safely no matter what type cargo needs shipped .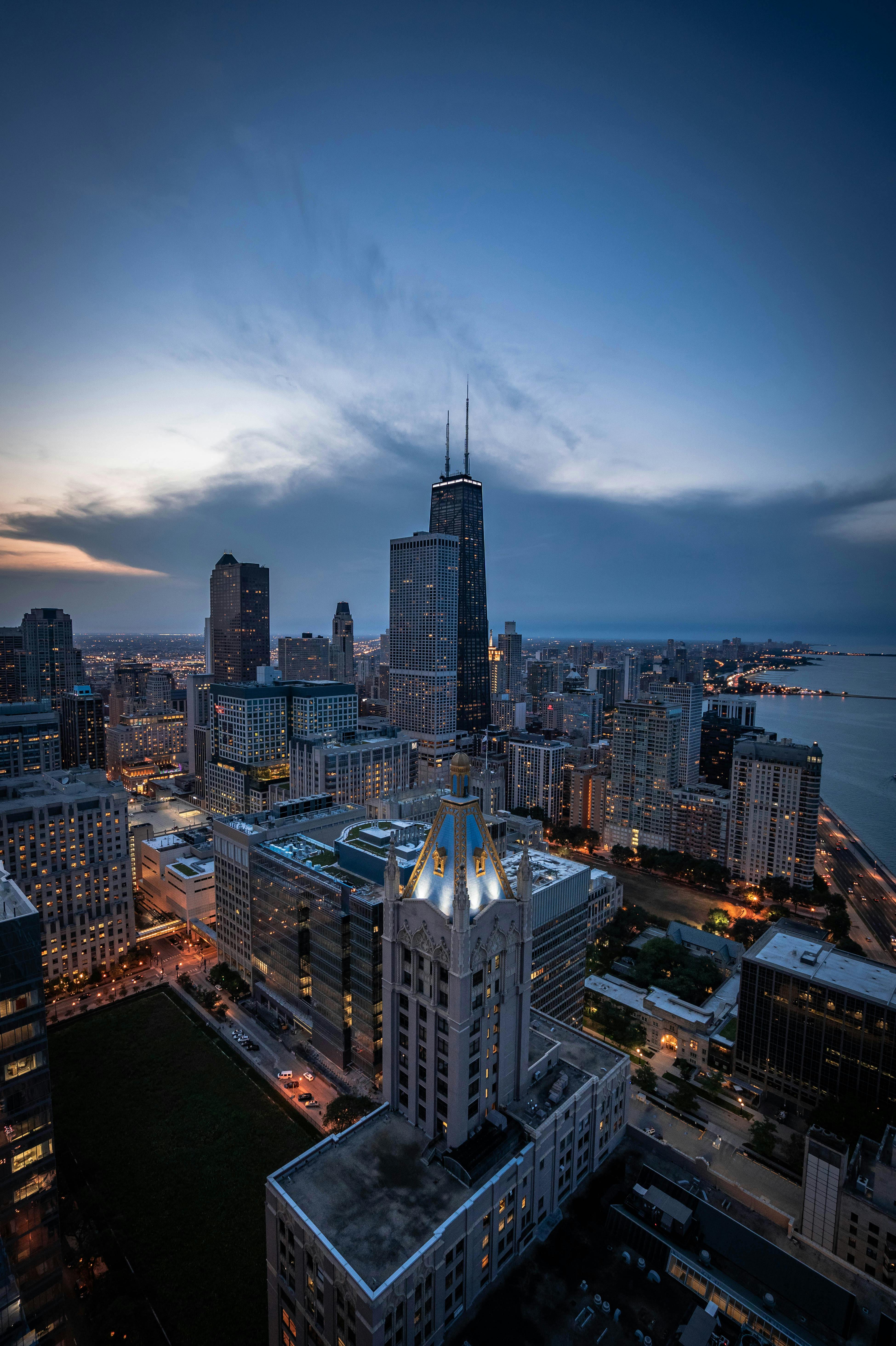 ABOUT CHICAGO
Chicago, located in Illinois State, is one of the most vibrant and populous cities in the United States. It is the third most populous city in the US behind New York City and Los Angeles with an estimated population of over 2.7 million people. The city is known for its great diversity, culture, architecture, and entertainment.
Historically, Chicago was first established as a French trading post in 1781 by Jean Baptiste Pointe DuSable. In 1833 it became a town when it was incorporated by the state of Illinois. Over its storied history, Chicago has grown to become an economic powerhouse due to its strategic location on Lake Michigan's western shore. The city is also home to some of the largest corporations in the world such as Boeing, McDonald's, Kraft Heinz and Walgreens.
The city's economy is powered by finance, manufacturing and shipping industries as well as other services such as transportation, professional services and retail trade. Chicago is home to more than 50 Fortune 500 companies including Boeing Corporation (ranked 25th), United Airlines (ranked 59th) and Exelon Corporation (ranked 122nd). These businesses contribute significantly to the overall financial health of the local economy which generates billions each year in revenue from its bustling business sector.
Chicago is also a major hub for manufacturing with many factories producing automotive parts and other goods found throughout the region. Its harbor system on Lake Michigan processes millions of tons of cargo each year while supporting several thousand jobs related to shipping and logistics activities at various ports across Lake Michigan's shoreline. The nearby O'Hare International Airport plays a vital role in cargo shipments destined for international destinations worldwide daily while providing thousands of jobs within this region itself
The city offers plenty of attractions for visitors looking for leisure activities or sightseeing experiences including museums such as The Field Museum or Shedd Aquarium; parks like Millennium Park or Lincoln Park; theaters such as Goodman Theatre or Auditorium Theatre; historical sites like Navy Pier; festivals like Lollapalooza; music venues like House Of Blues or Aragon Ballroom; sports teams such as Cubs baseball or Bulls basketball; art galleries like Museum Of Contemporary Art or Renaissance Society at University Of Chicago; shopping centers like Magnificent Mile along Michigan Avenue; restaurants ranging from fine dining establishments to fast food chains; night clubs offering live music performances until late hours every night – there really is something for everyone here! With so many things to explore and enjoy in this beautiful Windy City it's no wonder why it continues to draw visitors from all over world year after year!
Shipping plays an important role for Chicago's economy due to Lake Michigan providing access to ports throughout both continents – North America and Europe – making problems associated with international trade much more manageable than those faced by harbors located on either coastlines. Furthermore manufacturing became even more accessible due to great transportation opportunities within Illinois state that allowed goods produced here to be shipped quickly across whole nation without too much damage or delays that sometimes occur while transporting goods through land or air travel options.
Overall this metropolis offers everything necessary for strong economic growth: complex infrastructure systems providing fast connections between surrounding areas making logistics easier; highly educated multilingual labor force capable managing foreign affairs efficiently as well as understanding local needs better than anyone else can do it etc.; abundance in natural resources that guarantee consistent supply chain processes for production efficiency etc… And lastly due to additional benefits like low taxes (compared to other big US cities) friendly business environment created by government agencies that are focused on helping entrepreneurs succeed makes living here even more attractive thus increasing overall number of potential job seekers coming from all parts of world every day!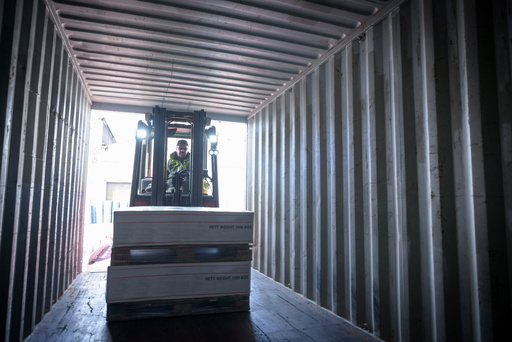 COMMON QUESTIONS CALLERS ASK ABOUT SHIPPING TO CHICAGO
"We would like to move to the USA and am thinking of shipping furniture, what can we send in a shipping container to CHICAGO"
"You can send almost anything so long as it is legal,most types of goods, but you need to contact CargoMaster first"
"What is the size of a standard 20 foot shipping container"
"The size of a 20'shipping container is: Length 5.9m x Width 2.3m x Height 2.3m, a 20'shipping container holds approx 30 cubic meters, equivalent of a 3 bedroom house"
"What is the size of a 40'container"
"The size of a 40'container is: Length 11.9m x Width 2.35m x Height 2.35m, if you need to ship a car to the USA as well as furniture a 40'container is ideal, a 40′ container holds approx 60 cubic meters
"CargoMaster, what is the best way to pack a shipping container"
"CargoMaster will help you with how to pack shipping containers, years of experience means we know a thing or to about stuffing containers!. Packing ( industry term "stuffing") shipping containers is a relatively easy process. You should consider the weight of your cargo and then when packing distribute the cargo weight evenly around the container, try ratchet straps to secure your belongings, using old blankets (you can buy new packing blankets)  and plastic helps to ensure your goods do not get damaged . Unpacking the shipping container safely, should be a simple process (if your goods were packed correctly before departure, something to consider before you start packing!) Remember, when loading the container, do not load cargo right up against the container doors, so as to avoid cargo "spilling out" when you open the doors at your destination"  
"What's the best way (in terms of cost)  to ship to Chicago"
"It depends on the cargo you are thinking to transport, shipping containers to Chicago. are the most popular method ,however when you contact CargoMaster ask about other types of shipping too, including Break-Bulk, Flat Racks, Open Top Containers, High Cube Containers, Project shipping to Chicago and surrounds   from Australia" 
"Where do you ship shipping containers to in the USA"
We ship containers to all top USA ports,  20 and 40ft containers (plus flat racks and break bulk shipping services too!) , CargoMaster offers weekly sailings to the USA with fast transit times.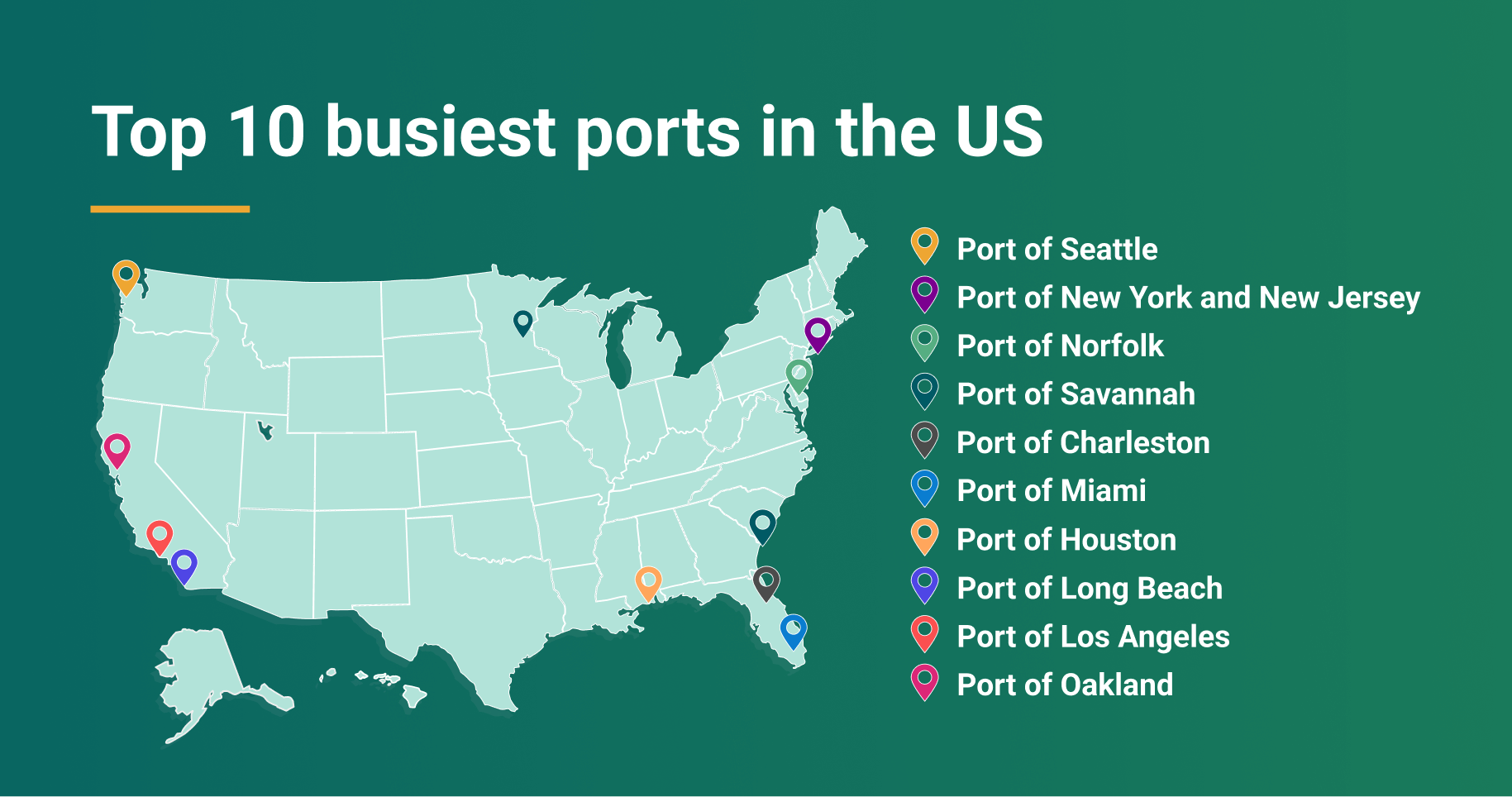 "Do you work with freight forwarders and shipping companies in the USA"
"CargoMaster works with AAA+ rated shipping lines (The worlds leading Lines, carefully selected over many years), see CargoMaster for professional advise about shipping to the USA. CargoMaster offers you an extensive road express network  available for shipping to all corners of the USA!"
"Who owns CargoMaster, who are the Directors"
"CargoMaster is owned by Grant Carroll, a New Zealander (who is based in Australia) more about CargoMaster click here . Remember, CargoMaster is a registered and protected  Australian Trademark, so no one else can copy CargoMaster.
"what should I look out for when choosing a Freight Forwarder to USA" 
" To begin with, look very closely at their website details (remember, it's easy to set up a website and call yourself a Freight Forwarding expert!), go to their about us page, do they give you any specific details about their company or experience, or is it all just spin. Find out when they were established (incorporated), you can easily check this on the ASIC website, click here to go to ASIC search, its a free Australian Government service!).  Remember, choosing the right freight forwarder is vital, choose the right freight forwarder and you will have a smooth shipping experience !
"Remember, avoid heavy fines and hold up expenses. The USA has strict import procedures, when shipping to the USA that require documentation and lodging within specific time frames! Happy Shipping to the USA from CargoMaster!" 
TO CONTACT CARGOMASTER SIMPLY TELEPHONE: 1300 767 136  24/7 AUSTRALIA WIDE!
TOP 10 SHIPPING CONTAINER DESTINATIONS TO THE USA
SHIPPING CONTAINERS TO LOS ANGELES
SHIPPING CONTAINERS TO SAN FRANCISCO
SHIPPING CONTAINERS TO WASHINGTON
SHIPPING CONTAINERS TO INDIANAPOLIS
SHIPPING CONTAINERS TO PHOENIX
SHIPPING CONTAINERS TO FORT WORTH
SHIPPING CONTAINERS TO SAN DIEGO
SHIPPING CONTAINERS TO ST LOUIS
SHIPPING CONTAINERS TO CHICAGO
SHIPPING CONTAINERS TO NEW YORK
SHIPPING CUSTOMERS TO HOUSTON