SHIPPING CONTAINERS TO THE USA
SHIPPING MACHINERY, INDUSTRIAL EQUIPMENT, MINING EQUIPMENT"
"SHIPPING SECOND HAND MACHINERY TO THE UNITED STATES"
"RELOCATING TO THE US?, ASK CARGOMASTER ABOUT SELF PACK CONTAINERS"
" GUARANTEED AUSTRALIA'S BEST SHIPPING PRICES TO THE UNITED STATES "
CALL CARGOMASTER 24/7 AUSTRALIA WIDE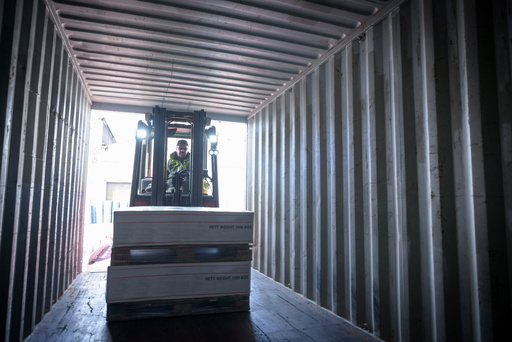 FACTS ABOUT THE USA
The USA'S official name is: UNITED STATES OF AMERICA. The USA is the worlds third largest country in terms of land size (behind Russia and Canada). The USA's total land mass is 9, 826600 square kilometres. The USA is also the third largest country in terms of population (324,057,000). The United States is considered the most technologically advanced country in the world and often referred to as the leader of the "Free World" as we know it.
For hundreds of years the native people lived across the huge continent
In the early 17th century European settlers arrived from Europe to what was then known as "The NEW Free world" . The Europeans soon established colonies and ousted the native people from their land. In the 18th century the European settlers waged war against Britain for their independence, a union of states was formed based on a constitution. The nation grew quickly moving westward from the big cities of the east coast. Since independence from Britain the United States Of America has become a global power.
The USA has a history of mass immigration and is considered a nation of immigrants. There is a huge range of nationalities making up the US population .
The USA can be separated into six specific areas: NEW ENGLAND, THE MID ATLANTIC, THE SOUTH, THE MID WEST, THE SOUTH WEST AND THE AMERICAN "WILD"WEST.
NEW ENGLAND:
The states of New England include: Connecticut, Maine, Massachusetts, New Hampshire, Rhode Island and Vermont.
THE MID ATLANTIC:
The mid Atlantic area takes in Delaware, Maryland, New Jersey, New York, Pennsylvania and Washington DC. In the early days these Areas were primarily industrial areas and attracted millions of European immigrants, today these areas make up some of the USA's largest cities, New York, Baltimore and Philadelphia.
THE SOUTH:
The South includes the states of: Alabama, Florida, Arkansas, Kentucky, North Carolina, South Carolina, Tennessee, West Virginia, Virginia, Georgia.
THE MIDWEST:
The mid-west is considered the USA's agricultural base .The area takes up the states of Illinois, Indiana, Iowa, Kansas, Michigan, Minnesota, Missouri, Nebraska, North Dakota, Ohio, South Dakota and Wisconsin
THE SOUTHWEST:
The South West offers magnificent scenery and country side from Prairie to deserts and has some of the world's natural marvels like The Grand Canyon and Carlsbad Caverns
THE AMERICAN WEST:
"The Wild West" home of Hollywood the American West takes in: Alaska, Colorado, California, Hawaii, Idaho, Montana, Nevada, Oregon, Utah, Washington and Wyoming
SEA FREIGHT TO THE USA
CargoMaster moves a huge variety of cargo to the USA by air freight and sea freight. CargoMaster offers an established and proven network across the US. (built over 20 years) If you need to move International Shipping containers to the USA or large and heavy sea freight or air freight  to the US, Call the team at CargoMaster!  CargoMaster moves international freight to USA by air and sea. CargoMaster works with an established and  connected team of US based freight forwarders and customs houses  CargoMaster offers you many years experience (not make believe, genuine and real experienced operators, be careful when choosing your freight forwarder to The United States!), with KNOW HOW to get your goods to the USA quickly and safely! Renowned USA shipping specialists ! If you are thinking of sea freight to the US and are in need of a low cost self pack international moving containers a shipping company that offers you AN EXTENSIVE USA SHIPPING NETWORK and over 20 years moving and SHIPPING CONTAINERS FROM AUSTRALIA TO THE UNITED STATES OF AMERICA .
"SAVE YOUR MONEY AND SAVE TIME"
CALL CARGOMASTER ANYTIME : 1300 767 136 (AUSTRALIA-WIDE)
CargoMaster offers you a broad range of shipping options, including, 20ft and 40ft containers. For anyone relocating and moving overseas or sending second hand or charitable goods  to the US, self pack shipping containers are an excellent low cost option available as high cube and open top choices. Other types of shipping includes flat racks and break bulk shipping and project cargo including equipment for moving heavy items like mining equipment, industrial and construction machinery and heavy earth-moving machines. CargoMaster works with all types of clients from Government departments, large publicly listed companies, mining companies and private individuals shipping donated goods or second hand furniture and cars, buses, trucks, you name it, CargoMaster will move it!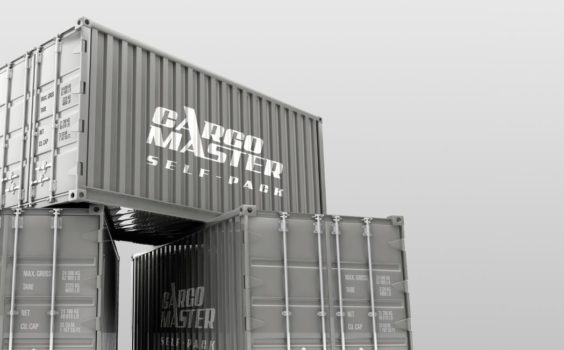 FREIGHT FORWARDERS TO THE UNITED STATES
SHIPPING CONTAINERS, FLAT RACKS, OPEN TOP CONTAINERS ,USA  SHIPPING SPECIALISTS
CargoMaster has been shipping heavy machinery and break bulk cargo to Africa for many years . Once you have given CargoMaster the "Go Ahead" CargoMaster will deliver shipping equipment to your yard or CargoMaster can organise collection of your consignment for packing at any of CargoMaster's packing yards located in all of Australias capital cities, CargoMaster offers blocking and bracing services for anyone thinking of shipping cars, trucks buses or boats to The USA. For break bulk cargo CargoMaster will load cargo and organise marine survey were required, loading and blocking ,bracing correctly will ensure your motor vehicle or machinery arrives safely and without damage. Blocking and bracing and other sea freight equipment and services are available from our yards in Sydney, Melbourne, Brisbane, Perth, Adelaide, Canberra Hobart, Launceston and Darwin. If you are shipping more than one car or large equipment you may need a 40′ container or flat rack . 40′ containers are available as standard and high cube options, also for goods that require extra height clearance , open top containers are available. For larger cargo, over-height, over-width or over weight Flat Racks are available. CargoMaster has experience moving and shipping heavy machinery and project cargo. CargoMaster can ship just about anything from Australia to the US, save time and money, call CargoMaster with your inquiry today!
SEA FREIGHT SHIPPING  CONTAINERS TO AMERICA
TYPICAL QUESTIONS CALLERS ASK ABOUT SHIPPING TO THE USA
"What is the transit time from Australia to The USA?"
"The transit from Australia to the US varies depending on where in the US you are shipping too and where from in Australia. The quickest time to Long Beach (LOS ANGELES) approx 38 days transit"
"We want to ship our car with our household goods can we put everything inside a 40′ shipping container?" 
"Yes you can and its a very cost effective way to ship from Australia to the USA! A 40′ container will hold a car and approx a 3BRM house load Of furniture. Dont forget USA has left hand drive vehicles! you need to check the paticular countries customs Authority"
"How do we pack a self pack container?"
"Its easy really, CargoMaster will give you a brochure that outlines the best way to pack shipping containers safely"
"How often do container ships depart from Australia to America?"
"Vessels sail weekly from Sydney, Melbourne, Brisbane, Adelaide, Darwin and Townsville to the USA"
"What if we have cargo that is too big for a shipping container?
"CargoMaster has all sorts of shipping equipment, like open top containers for over height shipments, flat racks for out of guage consignments, break bulk services from Australia too. You need to give CargoMaster the weight and dimensions of your shipment to get a quote"
CALL CARGOMASTER TODAY: 1300 767 136 (AUSTRALIA-WIDE)
SHIPPING CONTAINERS TO HOUSTON
SHIPPING CONTAINERS TO SAN FRANCISCO
SHIPPING CONTAINERS TO CHICAGO
SHIPPING CONTAINERS TO PHOENIX
SHIPPING CONTAINERS TO SAN DIEGO
SHIPPING CONTAINERS TO FORT WORTH
SHIPPING CONTAINERS TO HOUSTON
SHIPPING CONTAINERS TO NEW YORK
SHIPPING CONTAINERS TO ST LOUIS
SHIPPING CONTAINERS TO INDIANAPOLIS
SHIPPING CONTAINERS TO CINCINNATI
SHIPPING CONTAINERS TO LOS ANGELES