SHIPPING CONTAINERS TO TONGA
"SEA FREIGHT FROM AUSTRALIA TO NUKU'ALOFA"
"Guaranteed Australia's best sea freight rates to Nuku'alofa"
"Shipping containers to Tonga, with security ,integrity and professionalism"
CALL CARGOMASTER: 1300 767 136 AUSTRALIA-WIDE
"Over 20 years experience shipping to The Pacific Islands"
"Relocating to Tonga, ask about Self Pack your own shipping containers to Nuku'alofa"
Welcome to CargoMaster, are you thinking of  Shipping to Tonga or surrounding islands. Our high performance team of Tonga sea freight  service specialists offer many years' experience shipping containers to Samoa and surrounding islands. CargoMaster is one of Australia's most trusted shipping companies to the Pacific Islands.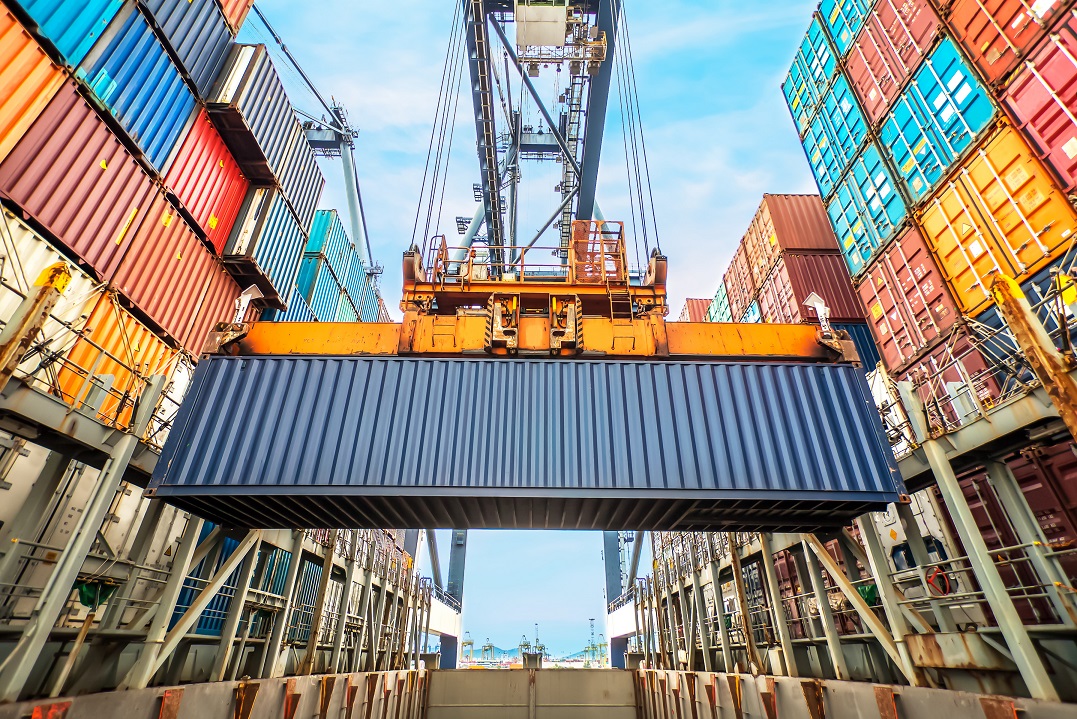 ABOUT TONGA:
TONGA, or The Kingdom of Tonga as it correctly known is a Pacific Islands nation. Tonga consists of over 170 islands (over 30 uninhabited) , Tonga lies north east of NZ , the Tongan Islands are separated into four groups, Tongatapu (main island) , Haapai, VaVa'u and Niuas.  The capital of Tonga is Nuku'alofa, it is located on the main island Tongatapu
Tonga is unique in the Pacific, in that it is a constitutional Monarchy which is over 1000 years old, the constitution dates back to 1878. The King is head of state and commander of military forces. The Tongan constitution was reformed in 2010; The most recent election was held in November 2021. In December, the Hon. Hu'akavameiliku became the new Prime Minister after winning a ballot with 16 of the 26 votes in the Legislative Assembly and being appointed by the King.
Australia and Tonga enjoy a close friendly relationship . The Tonga government appointed a high commission in Canberra in 2008. Australia is an important focus for Tongans seeking education, travel and business opportunities. The largest communities of Tongans in Australia are in Victoria and NSW, with smaller groups in the ACT and Queensland. Approximately 33,000 Australians identify themselves as of Tongan ancestry.
The Kingdom of Tonga has a small economy and is vulnerable to outside shocks. The nations finances contracted during COVID    Tonga has faced an economic contraction due to COVID-19, but with donor support, has minimised some of the worst impacts on vulnerable communities.
Tonga is very reliant on money from Tongans working overseas and outside aid. The United States Of America is the main source of finances, followed by New Zealand and Australia. Foreign development assistance in the form of loans, grants and direct aid is an important component of the Tongan economy.
Construction and infrastructure projects funded by donor grants and soft loans are sources of growth. Despite its economic challenges, Tonga remains one of the best performers in the Pacific in terms of progress against the Millennium Development Goals. Agriculture is the leading productive sector. The manufacturing sector is very small.
Tonga's trading partners include New Zealand, Australia, Fiji, Hong Kong, the United States and Japan. Most Tongan exports are agricultural produce while imports cover the full range of consumer and industrial goods.
TYPICAL QUESTIONS CALLERS ASK ABOUT SEA FREIGHT AND AIR FREIGHT TO TONGA:
"Is it OK to ship cars, buses, machinery in containers to Tonga"
"Yes ,call CargoMaster with over 20 years experience shipping containers to Tonga CargoMaster has handles all types of container cargo, project cargo and heavy lift air cargo to Tonga"
"Do you offer a regular shipping contaiuner service toi Tonga from Australia"
"Yes, CargoMaster offers regular vessel sailings from Darwin, Townsville, Brisbane, Sydney, Melbourne, Adelaide and Perth to Nukua'lofa"
"I dont know how to pack a shipping container"
"Call CargoMaster for an instructions leaflet which explains how to correctly pack your container"
"Do you just go to the island of Tongatapu"
"CargoMaster offers regular services to Tongatapu and select smaller Tongan Islands, ask CargoMaster about specific destinations in Tonga".
SHIPPING CONTAINERS  TO TONGA
SHIPPING CONTAINER DIMENSIONS
20 ft Standard Dry (8'6″ x 8′ x 20′)

Weight: 4500lbs
Max Gross Weight: 66,139lbs
Interior Dimensions:
Length: 19′ 5″
Width: 7′ 8-⅛"
Height: 7′ 9-⅝"
Door Opening:
Width: 7' 8-½"
Height: 7' 5-¾"
40 ft Standard Dry (8'6″ x 8′ x 40′)

Weight: 8500lbs
Max Gross Weight: 66,139lbs
Interior Dimensions:
Length: 39′ ⅜"
Width: 7′ 8-⅛"
Height: 7′ 9-⅝"
Door Opening:
Width: 7' 8-½"
Height: 7' 5-¾"
40 ft High Cube (9'6″ x 8′ x 40′)

Weight: 8750 lbs
Max Gross Weight: 68,008lb
Interior Dimensions:
Length: 39′ 4"
Width: 7′ 7"
Height: 8′ 9″
Door Opening:
Width: 7' 8″'
Height: 8' 5"
BREAK BULK, OUT OF GUAGE AND PROJECT SHIPPING TONGA:
CargoMaster offers weekly services for break bulk shipping and shipping large items overseas. These types of services vary greatly between shipment , this area of international shipping should be left to only a few true Australian heavy shipping specialists with many years' experience (like CargoMaster with 35 years transportation experience) Once again, you need to be very careful when choosing a international freight forwarders to handle the shipping of heavy items overseas this is a specialised transportation mode .choosing the wrong freight forwarder could be devastating and cost you heaps of money (there are plenty of stories of freight forwarders failing when it comes to shipping heavy machinery overseas.! The bottom line is Call CargoMaster if you need to ship heavy equipment from Sydney!
20ft flat rack dimensions
Dimensions of 20ft flat rack container
Internal length
5.94 m / 19.5 ft
Internal width
2.35 m / 7.7 ft
Internal height
2.35 m / 7.7 ft
Tare weight
2,360 kg / 5,203.8 lbs
Payload capacity
30,140 kg / 66,458.7 lbs
Cubic capacity
32.7 m³ / 1,154.3 cu ft
40ft flat rack dimensions
40ft flat rack dimensions
Measurement of 40ft flat rack container
Internal length
12.13 m / 39.8 ft
Internal width
2.40 m / 7.9 ft
Internal height
2.14 m / 7 ft
Tare weight
5,000 kg / 11,025 lbs
Payload capacity
40,000 kg / 88,200 lbs
Cubic capacity
62.2 m³ / 2,195.7 cu ft
CALL CARGOMASTER 1300 767 136
TRANSIT TIMES FROM AUSTRALIA TO TONGA  
Sydney to Nuku'alofa: 28 Days
Melbourne to Nuku'alofa: 30 Days
Brisbane to Nuku'alofa: 26 Days
Fremantle (Perth) to Nuku'alofa: 32 Days
Adelaide to Nuku'alofa: 33 Days
Hobart/Launceston to Nuku'alofa: 32 Days
Townsville to Nuku'alofa: 22 Days
Darwin to Nuku'alofa: 31 Days
WHAT YOU SHOULD KNOW ABOUT SHIPPING TO TONGA
MORE ABOUT CONCESSIONS AND EXEMPTIONS
CONTACT OUR TEAM TODAY CARGOMASTER WILL SAVE YOU TOO!
TEL: 1300 767 136 
CONTACT OUR TEAM TODAY CARGOMASTER WILL SAVE YOU TOO!