SHIPPING CONTAINERS TO THE UK
SHIPPING MACHINERY, INDUSTRIAL EQUIPMENT, MINING EQUIPMENT"
"SHIPPING SECOND HAND MACHINERY TO THE UNITED KINGDOM"
"RELOCATING TO THE UK?, ASK CARGOMASTER ABOUT SELF PACK CONTAINERS"
" GUARANTEED AUSTRALIA'S BEST SHIPPING PRICES TO THE UNITED KINGDOM "
CALL CARGOMASTER 24/7 AUSTRALIA WIDE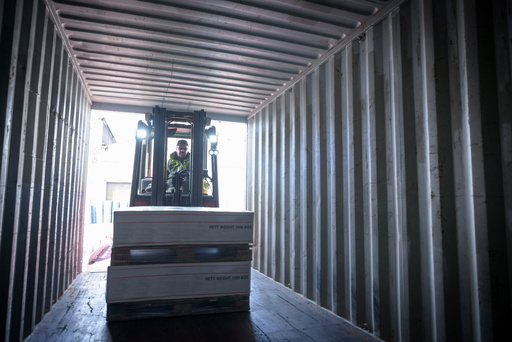 FACTS ABOUT THE UK
The UK has a long history of freight forwarding and container shipping. From the early days of clipper ships to today's huge container vessels, freight forwarders have been facilitating international trade. The UK is one of the largest freight markets in Europe, with 27 million tonnes of freight passing through its ports every year. As a major hub for air cargo and sea cargo, it also sees hundreds of thousands of tonnes of goods delivered each year by freight planes. In addition, the UK is home to many of the largest freight forwarders in Europe and even around the world, such as DHL, Maersk Line, and Kuehne + Nagel. It is therefore clear that freight forwarding and shipping are a major part of the country's economy. It is a good idea to look up UK border control regulations before shipping containers
The United Kingdom is a country made up of four different countries, England, Scotland, Wales and Northern Ireland. It has approximately 68 million citizens and freight forwarders have an important role to play in ensuring goods from abroad arrive safely. Shipping is a large industry in the UK and freight forwarders help with the managing of shipments for businesses. According to reports, co-ordination between freight services providers such as freight forwarders in the UK contributes greatly to overall economic growth across Europe. In addition, freight forwarders primarily provide speedy deliveries both nationally and internationally; perfect for people who need their goods quickly!
SEA FREIGHT TO THE UK
CargoMaster moves a huge variety of cargo to the UK by air freight and sea freight. CargoMaster offers an established and proven network across the US. (built over 20 years) If you need to move International Shipping containers to the UK or large and heavy sea freight or air freight  to the UK, Call the team at CargoMaster!  CargoMaster moves international freight to UK by air and sea. CargoMaster works with an established and  connected team of UK based freight forwarders and customs houses  CargoMaster offers you many years experience (not make believe, genuine and real experienced operators, be careful when choosing your freight forwarder to The United Kingdom!), with KNOW HOW to get your goods to the UK quickly and safely! Renowned UK shipping specialists ! If you are thinking of sea freight to the UK and are in need of a low cost self pack international moving containers a shipping company that offers you AN EXTENSIVE UK SHIPPING NETWORK and over 20 years moving and SHIPPING CONTAINERS FROM AUSTRALIA TO THE UNITED KINGDOM .
"SAVE YOUR MONEY AND SAVE TIME"
CALL CARGOMASTER ANYTIME : 1300 767 136 (AUSTRALIA-WIDE)
CargoMaster offers you a broad range of shipping options, including, 20ft and 40ft containers. For anyone relocating and moving overseas or sending second hand or charitable goods  to the UK, self pack shipping containers are an excellent low cost option available as high cube and open top choices. Other types of shipping includes flat racks and break bulk shipping and project cargo including equipment for moving heavy items like mining equipment, industrial and construction machinery and heavy earth-moving machines. CargoMaster works with all types of clients from Government departments, large publicly listed companies, mining companies and private individuals shipping donated goods or second hand furniture and cars, buses, trucks, you name it, CargoMaster will move it!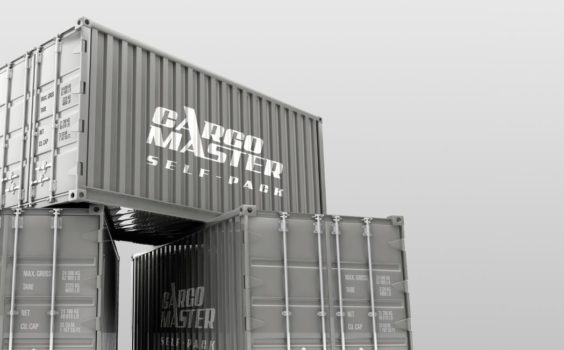 FREIGHT FORWARDERS TO THE UNITED KINGDOM
SHIPPING CONTAINERS, FLAT RACKS, OPEN TOP CONTAINERS ,UK  SHIPPING SPECIALISTS
CargoMaster has been shipping heavy machinery and break bulk cargo to the UK for many years . Once you have given CargoMaster the "Go Ahead" CargoMaster will deliver shipping equipment to your yard or CargoMaster can organise collection of your consignment for packing at any of CargoMaster's packing yards located in all of Australias capital cities, CargoMaster offers blocking and bracing services for anyone thinking of shipping cars, trucks buses or boats to The UK. For break bulk cargo CargoMaster will load cargo and organise marine survey were required, loading and blocking ,bracing correctly will ensure your motor vehicle or machinery arrives safely and without damage. Blocking and bracing and other sea freight equipment and services are available from our yards in Sydney, Melbourne, Brisbane, Perth, Adelaide, Canberra Hobart, Launceston and Darwin. If you are shipping more than one car or large equipment you may need a 40′ container or flat rack . 40′ containers are available as standard and high cube options, also for goods that require extra height clearance , open top containers are available. For larger cargo, over-height, over-width or over weight Flat Racks are available. CargoMaster has experience moving and shipping heavy machinery and project cargo. CargoMaster can ship just about anything from Australia to the UK, save time and money, call CargoMaster with your inquiry today!
SEA FREIGHT SHIPPING  CONTAINERS TO THE UNITED KINGDOM
TYPICAL QUESTIONS CALLERS ASK ABOUT SHIPPING TO THE UK
"What is the transit time from Australia to The UK?"
"The transit from Australia to the UK varies depending on where in the UK you are intending to ship too and where from in Australia. The quickest time to London Gateway is approx 38 days transit"
"We want to ship our car with our household goods can we put everything inside a 40′ shipping container?" 
"Yes you can and its a very cost effective way to ship from Australia to the UK! A 40′ container will hold a car and approx a 3BRM house load Of furniture. Dont forget  you need to check the paticular countries customs Authority"
"How do we pack a self pack container?"
"Its easy really, CargoMaster will give you a brochure that outlines the best way to pack shipping containers safely"
"How often do container ships depart from Australia to UK?"
"Vessels sail weekly from Sydney, Melbourne, Brisbane, Adelaide, Darwin and Townsville to the UK"
"What if we have cargo that is too big for a shipping container?
"CargoMaster has all sorts of shipping equipment, like open top containers for over height shipments, flat racks for out of guage consignments, break bulk services from Australia too. You need to give CargoMaster the weight and dimensions of your shipment to get a quote"
CALL CARGOMASTER TODAY: 1300 767 136 (AUSTRALIA-WIDE)