SHIPPING CONTAINERS TO NAURU
"SEA FREIGHT FROM AUSTRALIA TO NAURU"
"Shipping, Construction Machinery, Building Materials to Nauru"
"Shipping containers to Nauru, with security ,integrity and professionalism"
CALL CARGOMASTER: 1300 767 136 AUSTRALIA-WIDE
"Over 20 years experience shipping cargo to Nauru"
"Relocating to Nauru, ask about Pack your own shipping containers"
Welcome to our shipping to Nauru page!
You are visting CargoMaster, renowned Pacific Islands shipping company. CargoMaster handles a broad range of cargo to Nauru, including heavy industrial equipment, hospital equipment, construction machinery, building materials the list is endless! Air Freight charter and Heavy Lift air freight services are available to Nauru from all of Australia's capital cities. If you are planning on relocating to Nauru ask CargoMaster about Self Pack International Shipping Containers to Nauru thinking of  Shipping to Nauru. Our high performance team of  Shipping Containers to Nauru service specialists offer many years' experience shipping all sorts of commodities to Nauru and surrounding Islands. CargoMaster works with a wide variety of clients from Australian Government Departments to Large corporations and small business's shipping to Naura from Australia. CargoMaster is one of Australia's most trusted shipping companies to Nauru.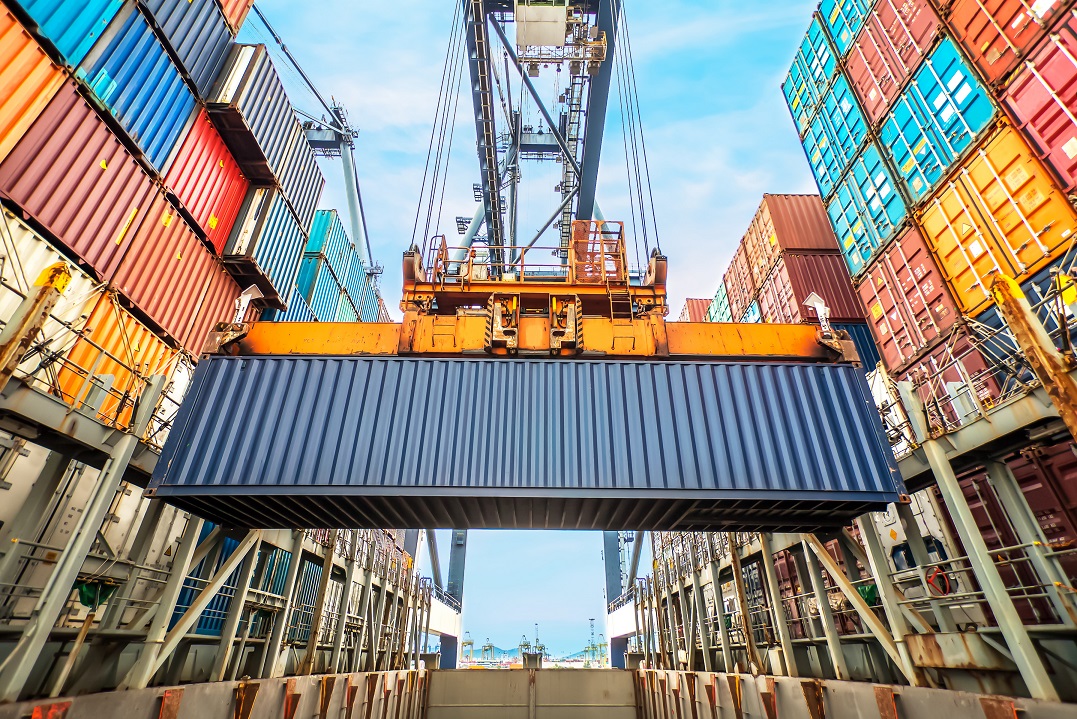 ABOUT NAURU AND CARGOMASTER
The republic of Nauru (originally called Pleasant Island) is a free, independent Pacific Islands Nation (and the third smallest country in the world).
Nauru was originally settled by the Polynesian and Micronesian people over 3000 years ago. The countries flag shows 12 stars which represent the original 12 tribes of Nauru. Nauru is located about 500 kilometeres from Kiribati and is north east of the Solomon Islands
The Republic Of Nauru is one of the Pacifics smallest island nations, Nauru covers a small area of 20 square kilometers.
The current population of Nauru is approx 12,000 people.
Australia has a close and friendly working relationship with Nauru and is Nauru's largest trade, investment, security and development assistance partner. Australia upgraded its mission in Nauru from consulate-general to high commission in August 2009. In addition to its existing Brisbane Consulate-General, the Republic of Nauru formally opened a High Commission in Australia in March 2022.
A memorandum of understanding was signed by Nauru and Australia in 2017 which reconfirmed Australia's position as Nauru's primary security partner . Australia respects the sovereignty of Nauru and its right to freedom of choice.
CargoMaster offers regular shipping services and air freight services from Sydney, Melbourne, Brisbane, Townsville, Darwin , Perth and Adelaide. Transit time from Melbourne to Nauru is approx 30-35 days (depending on connecting vessel schedules) and Sydney/Brisbane approx 30 days.  The Island nation does not have a capital city as such, however parliament is located in Yaren a district on the south of the island.
Nauru Port is currently under going a multi million dollar redevelopment The Japanese occupied Nauru during the second world war. After world war 2 Nauru was trusted into the United Nations administration and in 1969 Nauru gained independence.
The Sovereign State Of Nauru is a current member of the United Nations and the Commonwealth of Nations
SHIPPING TO DENIGOMODU DISTRICT
CALL CARGOMASTER 1300 767 136
SHIPPING TIMES FROM AUSTRALIA TO NAURU  
Sydney to Nauru: 40 Days
Melbourne to Nauru: 42 Days
Brisbane to Nauru: 38 Days
Fremantle (Perth) to Nauru: 55 Days
Adelaide to Nauru: 45 Days
Hobart/Launceston to Nauru: 45 Days
Townsville to Nauru: 34 Days
Darwin to Nauru: 42 Days
WHAT YOU SHOULD KNOW ABOUT SHIPPING TO NAURU
MORE ABOUT CONCESSIONS AND EXEMPTIONS
CONTACT OUR TEAM TODAY CARGOMASTER WILL SAVE YOU TOO!
TEL: 1300 767 136